UFV Connect – your personal global network
Jobs, mentorship, events and resources - connect for free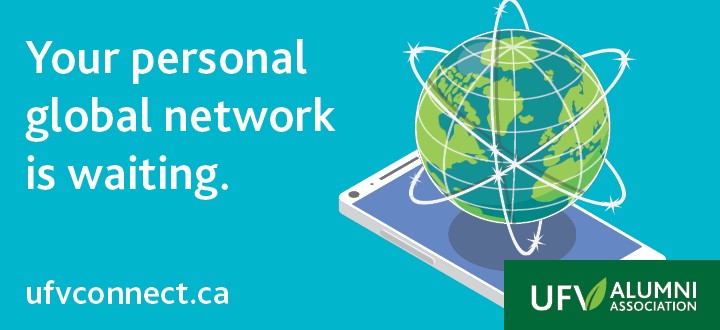 Connection is key. Whether you are looking to expand your professional network, engage with community leaders, or inspire the next generation of UFV alumni,  UFV Connect helps you make meaningful connections.
Free to use, and exclusive to UFV (as well as FVC and UCFV) alumni, UFV Connect helps you find mentors, plan your next career move, search for jobs, and more.
Here is what's waiting for you on UFV Connect:
Job boards to help you plan your next career move
Mentorship and advice from more established UFV alumni
Exclusive access to personal and professional development resources and virtual events
Promote your own business in the alumni business directory
Reconnect with your peers with interest-based groups
Let us help you harness the power of your professional network. Sign up today!
Share This