Learning to love learning: a discussion with UFV alumna Dr. Rachel Chapman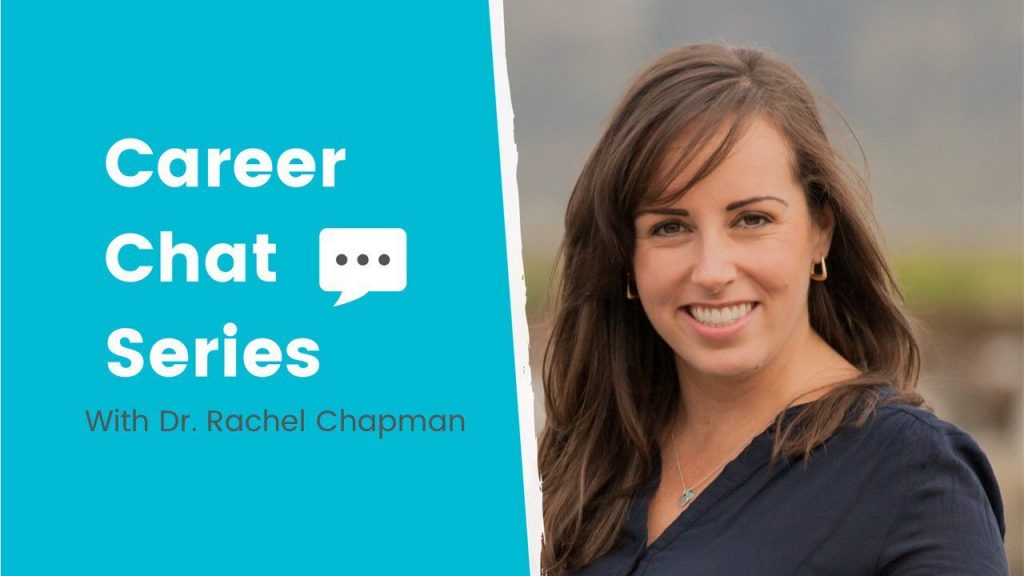 Dr. Rachel Chapman (BA '11) is a UFV alumna, currently working for the Ministry of Energy, Mines and Low Carbon Innovation doing policy development and Indigenous engagement. She was recently featured on an episode of the UFV College of Arts Career Chat Series, a series of virtual discussions with Arts graduates, designed to inspire a deeper understanding of how varied a career journey can be.
Rachel knows quite well just how interesting that journey can be!
After completing her BA at UFV with a major in Geography and concentrations in Environmental Studies and International Studies, Rachel was accepted into a Masters Program at the University of Western Australia in Perth, Australia. She studied the socioeconomic impacts of a mining boom on mining-dependent communities and upgraded to a PhD program during her studies. After returning to Canada, and landing her current role at the Ministry of Energy, Mines and Low Carbon Innovation, Rachel returned to her roots, serving as a sessional faculty in the UFV School of Land Use and Environmental Change. In a rapid-fire Q&A with Elise Goertz, Practicum and Internship Coordinator for the College of Arts (and also a UFV alumna), Rachel shares her career journey so far, and how she's found success relatively early on.
Elise Goertz (EG): Who were your early career influencers and mentors?
Dr. Rachel Chapman (RC): Very early on, I had a teacher in Grade 1 and 2 who really fostered a love of learning, and that kept me going throughout my schooling. When I was at UFV, I found the professors as UFV made me realize how many opportunities there are when you just follow your interests and passions, even when you don't necessarily know where they will lead you.
EG: What were the major factors that contributed to your career choice?
RC: I'm interested in mining and natural resource development, and I became interested in that during my third year at UFV. I thought it was a great way to combine my interest in physical geography and the environment with my interest in human geography and economic development. Particularly in a place like BC. I wanted a career where I could put my education to work in a way that benefited people and would have a broad impact. Which is why I wanted to work in government.
EG: What experiences have shaped your innovative skills and thinking?
RC: Some of the best experiences that I've had in terms of having to be innovative and think on my feet came when I was travelling. During a lot of my summer semesters, I would go backpacking. After completing my degree, I volunteered in Africa and went to South America.
I've had a lot of experiences where I was out of my comfort zone and had to think on my feet. Being ok with being out of my comfort zone and with having to come up with new ways to do things, has transferred over into my work life.
EG: What makes you feel the most successful in your work?
RC: When something gets signed off and implemented. Working for the government, there are a lot of statements of approval, and long review processes. When something actually gets approved, then that's really encouraging to me, to know that I saw it through to the end, and this is going to be one way that I am going to be able to make a difference.
EG: When did you know that you were good at what you do?
RC: When people started turning to me as the expert in certain areas, or thinking of me when they're wondering, who could do this project? That makes me feel like my work is valued.
Hear more from Dr. Rachel Chapman, watch the full interview here.
Share This