UFV Alumni Online Book Club
Connect with your fellow peers | Be a part of a lifelong learning community | Indulge your passion for reading
Alumni Book Club – New Look and New Book
The UFV Alumni Book Club has a new look and feel.  Facilitated by UFV alumna and avid reader, Michelle Vandepol, club members get to connect with fellow book lovers, enjoy lively discussions during our virtual group discussions and be part of a learning community.
Our first reading period starts on November 15th with "Happy Sands", by Barb Howard. Full of humour, sharp observations, and surprisingly uncomfortable lawn chairs, Happy Sands is a highly entertaining and poignant story of summer vacation gone all-too-predictably wrong. From beach bonfires to the search for Moby Trout, the mythical monster fish of Cornflower Lake, this novel is for anyone who's spent a disappointing day at the beach.
Need more incentive to join the Club? You could win a $100 gift voucher from the UFV Bookstore by participating in our first read, including the virtual group discussions to enter to win!  $100 to order items online and have them shipped to your house!
How to join:
Join the UFV Connect, your platform to expanding your personal and professional network within the UFV alumni community.
Look for the FV Online Alumni Book Club under the Group option to the left of your screen.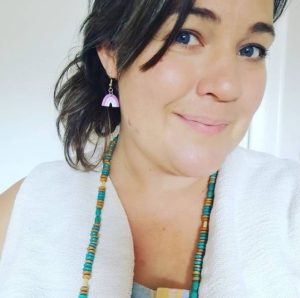 About Our Facilitator
A self-proclaimed bookworm, Michelle looks forward to getting to know her bookish UFV Alumni community members. You can connect with her on Instagram @michellevandepol, Goodreads @MichelleVandepol, and LinkedIn @michellevandepol, if you have if you have questions about the UFV Alumni Book Club.
Have more questions? Feel free to contact our office at alumni@ufv.ca or our book club facilitator Michelle.Vandepol@ufv.ca.  You can also consult our Frequently Asked Questions.
Join UFV Connect now and be part of the group helping us select our future reads!