Keeping in Touch — Chris and Sarah Les
ALL IN THE ALUMNI FAMILY AT CASCADE PHYSIOTHERAPY AND CHIROPRACTIC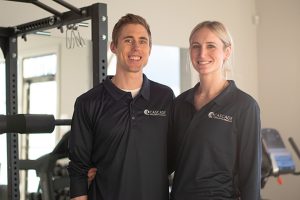 There's a UFV vibe at one of Chilliwack's newest health clinics. The husband-and-wife team of Chris and Sarah Les are both UFV kinesiology alumni. Following graduation, Chris (BKin '12) pursued his Master of Physical Therapy at UBC, graduating in 2015, and Sarah (BKin '15) pursued her Doctor of Chiropractic at Palmer College of Chiropractic in San Jose, graduating in 2018.
Sarah played for the UFV women's basketball team for five years, making multiple national tournament appearances, and eventually placing third. It was during her time as an athlete that Sarah developed an interest in health, fitness, and rehab.
Sarah always enjoyed living an active, healthy, lifestyle and loves to help others to do the same.
Since graduating, they have worked towards their goal of creating a multidisciplinary health-care clinic prioritizing client-centred care in Chilliwack. They are also proud new parents of a beautiful baby girl.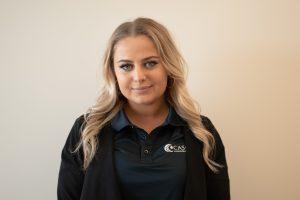 Their multidisciplinary team includes physiotherapy, chiropractic, kinesiology and massage therapy. And they hired another UFV Kinesiology alumna, Katy Bergen (BKin '18), as their kinesiologist.
Katy honed in her kinesiology and athletic therapy skills through placements with the Cascades volleyball team, and sends thanks to former Cascade athletic therapist Tyne Campbell, who was a tremendous mentor.
Share This