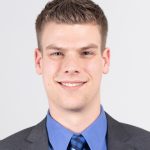 Chair
Mr. Derrick Uittenbosch, (BA Crim '13)
General Duty Policing Constable, RCMP 

Derrick graduated in 2013 with a BA in Criminal Justice, also gaining certificates in Communications Essentials and Computer Science. Derrick certainly put his time at UFV to great use, with extra curricular involvement including being President of University Christian Ministries Club on campus, and subsequently launching the UCM Free Pancake Breakfasts on Thursdays – to date, the longest running student event at UFV. Additionally, Derrick served as VP of Marketing, then President of the Criminal Justice Student Association, during which time he was able to share with one of our other Dereks (Froese) the 2012 accolade of having been "a key player in bringing in a new sub-million dollar budget and accompanying policies to the Student Union Society, giving SUS their first surplus in years, and enabling all student services to be maintained."
Derrick is an RCMP Constable working in General Duty Watch in Chilliwack, and has also served on UFVRD's Quick Response Team and the Seasonal Policing Team. Derrick's work has earned him high praise, including the BC Meritorious Service Medal 2019 for saving the life of a female from a burning building, as well as UFVRD OIC's Commendation for Valour 2018 and the Provincial OIC's Commendation for Outstanding Service 2019.
Outside of work, Derrick enjoys spending time with his wife and young daughter above all else. Cycling and disc golf are also high on his list, together with indulging his practical side by building furniture from scratch. His extensive volunteer work with at-risk youth and children in care is testament to his advice to his younger self – that "time spent investing in others is always time well-spent."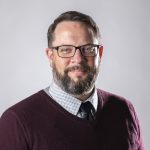 Vice-Chair
Mr. Marc Bergen, (BA '98)
Vice-Principal, MEI Secondary School
Marc's journey into higher education began with his Bachelor of Arts degree at UFV, from which he graduated in 1998, before pursuing a PDP for Teaching Certification at SFU in 1999, followed by his Master of Education (Education Leadership) at Concordia University in 2014.
Having taught the International Baccalaureate Diploma Program (IBDP) at Abbotsford Senior Secondary School (2001-2007), followed by a leadership teaching post at Robert Bateman Secondary School (2008-2012), Marc's love of teaching took him across the globe. Revisiting the IBDP which had kicked off his career locally, Marc served as Program Coordinator at Sekolah Pelita Harapan Kemang Village (SPHKV) in Jakarta, Indonesia, before becoming the first Assistant Principal at SPHKV (2014-2016). In 2018, back in Canada, Marc took on the role of Vice-Principal, MEI Secondary School in Abbotsford.
Outside of educational and student leadership, Marc is experienced in policy development, governance and event planning. In his spare time, he enjoys golf, reading, mountain biking and hiking.
Marc's advice to his younger self – don't try so hard to please other people.
Associate Vice-Chair 
Mr. Derek Ward-Hall, (BBA '17)
Regional Manager, International Student Recruitment, UFV
Representative on the UFV Senate
Derek graduated from UFV with his Bachelor of Business Administration degree in 2016. During his time at UFV, Derek quickly learned that the more you volunteered on campus the more free food they gave you. Thus began the grand quest to never have to pay for another meal on campus ever again. He got involved early with the Student Life department through the Ambassador, Co-Curricular Record, and MyCampusLife programs. Derek then decided that free Canadian food wasn't enough, and decided to travel all the way to UFV's India campus for six months to see what they had to offer. He came back 15 pounds heavier.
Derek has been lucky enough to witness UFV through the lens of a student, a volunteer, and an employee, often all at the same time. He has spent his time at UFV trying to ensure this campus is a community where everyone can learn, grow, meet new people, and have fun while they are doing it. He is excited to keep that vision going through the Alumni Association.
Derek lives in Abbotsford BC with his beautiful wife (yeah, the other Ward-Hall on this website) and can typically be found either on a soccer pitch, in a local craft brewery, or with his nose in a great book.
---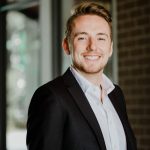 Director
Mr. Keenan Beavis, (BBA '19)
Shift-Supervisor, City of Langley, and Founder, Longhouse Media
Keenan graduated from UFV in 2019 with a Bachelor of Business Administration, majoring in finance. Prior to his BBA, Keenan completed his Profession Communications Certificate at UFV.
Keenan is the founder of Longhouse Media (https://www.longhouse.co) and has a history of leveraging the internet and media to grow his own businesses, before transitioning to growing the businesses of others through his company. Longhouse Media specializes in branding and marketing services such as video production, web design, digital advertising, graphics, social media management and Google rankings however Keenan describes his job as "telling stories and removing headaches."
In 2020, Keenan was the recipient of the Indigenous Young Entrepreneur of the Year Award from the BC Achievement Foundation. While not working, Keenan enjoys Brazilian Jiu-Jitsu, exploring with his pet husky named Ghost and learning new things. He is excited to be serving on the board of directors of the UFV Alumni Association.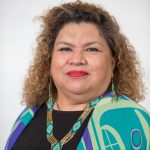 Director
Têpakohp Iskotêw Iskwêw (Ms. Emily Henry), (Cert. Social Work '05, SWHS SAC )
Senior Project Officer, Correctional Services of Canada
Emily begins by acknowledging the traditional people of the Sto: lo and Matsqui nations for hosting both the student body and alumni of UFV.  Emily spent the last 20 years working with Correctional Service Canada.  Emily created two different streams of intervention programs: the Aboriginal Integrated Correctional Program Model (AICPM) stream; and the AICPM Sex Offender stream. The 10 different programs that she authored within these streams are culturally based and are blended with cognitive behavioral therapy. They are designed to address both the factors likely to cause criminal behaviour, and the common but unique Indigenous intergenerational social history factors that Indigenous offenders share.
Emily was presented the UFVs 2017 Distinguished Alumni Award and was elected to the University of the Fraser Valley Alumni Association board in January 2019. Emily also serves as Trustee for her First Nation band, Ochapowace.  She was appointed by the Commissioner of CSC as the National Chair, of the Champion and Chairs of Indigenous Employees and in her capacity sits on CSC's national Employment Equity and Diversity committee.
Emily is proud of her Indigenous ancestry and is heavily involved in practising her traditional cultural traditions.  She shared that if she could tell herself anything about her experience of being a student at UFV, as an adult learner, she would counsel herself to become engaged in her learning journey sooner.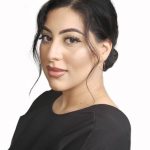 Director
Ms. Aman Khinda, (BGS '10)
Self-Employed Graphic Designer and Founder, Midtone Design Studio
Having graduated with distinction in her Bachelor of Business Administration in 2016, Aman went on to put her business savvy and marketing major to good use in setting up Midtone Design Studios (https://www.midtonedesignstudio.com/) where she champions the value of clear, concise communication. Combining her background in visual arts with her business know-how, Aman is able to provide a holistic experience to her clients, understanding their needs from both a commercial and artistic perspective.
During her time with Propsera Credit Union previously, Aman served as a Member Engagement Specialist at Young Leaders of Prospera (YLP), a program aimed at giving staff aged 40 and younger the opportunity to develop their leadership skills and prepare themselves for leadership roles in the future.
As well as marketing and graphic design, Aman has non-profit experience with Habitat for Humanity, and event management, through her work with the Propsera Annual Golf Classic.
In her spare time, she enjoys drawing, photography, graphic design and henna. Her advice to her younger self? Don't allow others to dictate what you should do with your life.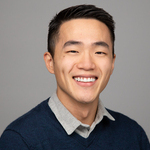 Director
Mr. Sunny Kim (BA Crim '17)
Accessibility Advisor, UBC
Sunny graduated from UFV in 2017 with a BA in Criminal Justice, as well as Diplomas in both General Studies and Liberal Arts. He currently works as an Accessibility Advisor at UBC, having worked in the same role within the Centre for Accessibility Services at UFV.
Having come to UFV as an international student, Sunny was keen to gain Canadian work and volunteer experience and soon became a heavily involved student, serving with the Student Union Society and volunteering as a student ambassador. Between 2012 and 2016, Sunny helped to develop Student Affairs and International Student Support programs offered at UFV. This involved coordinating referral systems, peer-to-peer mentorship programs, student settlement support, university orientation, student leadership programs, and intercultural communication workshops. In 2016, while supporting programs at the International Department, Sunny was part of the team which received the "UFV Teamwork Excellence Award" for its efforts in Global Engagement.
Sunny embraced networking opportunities within his field of interest, and to this day he considers many of these connections as mentors and friends, who guided him through his early career while working in the non-profit sector and supported his return to UFV as an employee in 2019.
Now he hopes to give back, in a new capacity as an Alumni Association board director, leveraging some of his experience in program development and engagement, gained through his numerous student volunteer and practicum placements within UFV. Sunny hopes to continue building more partnerships across UFV, and to support alumni engagement in new and exciting programs,
"UFV changed my life. It gave me the knowledge, skills, and confidence to pursue my life aspirations," he says. "Now as an alumnus, I want to continue being involved by growing and engaging the alumni community, ensuring more growth opportunities for our current students."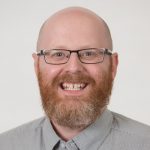 Director
Mr. Kevin Renso, (BGS '09 (UFV), M Ed '11 (Calgary))
Instructor, UFV
Kevin has been involved with UFV for the last two decades, completing his Bachelor of General Studies in 2009 before going on to complete a Master's degree in educational technology at the University of Calgary.
Kevin then came back to UFV to serve as an instructor in the UUP program, CIS, Educational Career Planning as well as Business. He has helped develop courses while also doing private IT consulting in the larger corporate world. Kevin loves teaching, as well as being an advocate on behalf of domestic animal shelters, food banks as well as Canadian and American veterans. He even spent time in Fort McMurray during the 2016 fire providing aide wherever there was need.
What Kevin loves most is spending time with his beautiful family, including his Silver-Tip Persian show-cat, at their vacation home on the Olympic Peninsula in Washington State. His advice to students is: know that you are perfect, and that no one knows what you need so stick to your guns, and don't listen to anyone who tells you otherwise!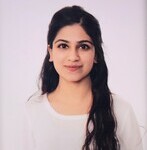 Director
Ms. Ashmeet Saran, (BBA '18)
Senior Accountant at Grant Thornton LLP
Ashmeet graduated with a Bachelor of Business Administration, with a Major in Accounting and a Minor in Finance and Economics in December 2017. Her studies set her up for her current occupation, as a Senior Accountant with Grant Thornton LLP (previously known as "Friesen Pankratz & Associates LLP").
Ashmeet credits her extensive involvement with the Student Union Society with helping her create some of the professional relationships which have shaped her career so far. As an Alumni Association board member, she hopes to encourage current students to embrace the opportunities available to them through organizations like SUS.
One of the most celebrated benefits of UFV's small size is the accessibility of teaching and faculty members, something that Ashmeet truly appreciated. Her favourite memory from her student days was being invited to the 2017 Honorary Degree Recipients' dinner at the President's Residence as part of the honorary degree search committee, which she felt truly humbled to attend.
Connection is key for Ashmeet.  It will be an area of focus for her during her time on the Board. Her message to current students is simple: get involved wherever you can, and take advantage of the many opportunities available to you at UFV.
Director
Ms. Tricia Taylor, (AA '03, BA '10)
Executive Assistant and Student Awards Program Coordinator, Abbotsford Community Foundation
Tricia's involvement in UFV, both as a student and alumna, is extensive. With two UFV credentials to her name, Tricia went on to serve as an Alumni Association director from 2013-2018, where she led the Distinguished and Young Distinguished Alumni Award Selection Committee, streamlining the nomination process and helping to select and honour outstanding alumni. Tricia also served as the alumni representative on the Honorary Doctorate Selection two years in a row.
Tricia's commitment to the local community is strong. She has held several positions locally including Archive Research Assistant at the The Reach Gallery Museum, and Constituency Assistant for MLA Darryl Plecas. Currently she is Executive Assistant and Student Awards Program Coordinator at the Abbotsford Community Foundation.
In her spare time, Tricia has been a loyal Scouter in Scouts Canada for 15 years and enjoys camping, hiking, swimming and anything outdoors. She is also crafty – from quilting and crocheting to knitting and scrapbooking – and an avid reader of sci-fi, horror and crime novels.
Tricia's words to her younger self? Other people's opinions of you are not nearly as important as how you see yourself and what work you put into reaching your dreams.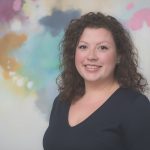 Director
Ms. Jennifer Trithardt-Tufts, (BBA '17)
Constituency Assistant, Legislative Assembly of British Columbia.
During her time at UFV, Jennifer had the opportunity to gain a variety of valuable work experience. This included business administration skills as the Business Manager of the Cascade Student Newspaper as well as event planning and networking skills as she developed the Employer Engagement Program through the School of Business. Jennifer graduated with a Bachelor of Business Administration with a concentration in Operations Management in the fall of 2017.
After graduation, Jennifer secured employment at the Abbotsford Tradex Event Centre as an Event Support Assistant. She gained many valuable skills in terms of large scale event planning and diverse staff management. In the spring of 2018, Jennifer sought out to get more involved in the community by taking on the co-manager position with the Abbotsford Farm and Country Market and continues to present. This proved to be an invaluable experience in event planning as well as marketing and recruiting. When Jennifer was offered the position of Executive Director of the Abbotsford Arts Council in the fall of 2018, she felt her education and employment to date could be an asset to the position. Previous to this she had worked as a summer student with the organization for two consecutive year as the coordinator for their annual concert series, Jam in Jubilee and Mill Lake Music.
Although Jennifer has lived her entire life in Abbotsford, BC, having the opportunity to travel both nationally and internationally has helped her to gain a cultural perspective which gives her an edge in this position. Being surrounded by art is such a beautiful thing that many of us take for granted. In her spare time, Jennifer enjoys walking, swimming and reading, together with supporting local businesses, from markets to wineries.
Jennifer's advice to her younger self is to really consider who you are giving your time to and never take for granted the people who give you their time and attention.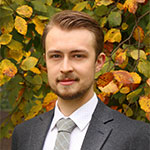 Director
Mr. Isaac Veeneman, (BBA '19)
Product Manager, Coast Capital Savings Federal Credit Union
Isaac graduated from UFV in 2019 with a Bachelor of Business Administration, majoring in Finance. With strengths in marketing, finance, strategy and communications, Isaac's position as Product Manager, Coast Capital Savings Federal Credit Union (Financial Services) seemed a natural fit. Since starting in early 2019, he has already grown the deposit portfolio by $600M, and launched multiple new product offers and initiatives, including online-exclusive offers and a first in Canada 'blend and extend' term deposit. These initiatives combined made over $400M in sales.
Outside of work, Isaac is a keen musician and has been playing drums for over ten years. He is part of a Langley-based rock band in the process of recording their first album, and is proud to have played drums with his favourite band, the Barenaked Ladies, at a concert in 2017!
Isaac's wise words to his younger self are to be present and enjoy the journey; there will be no shortage of goals and pursuits, whether it's career, finances, school, relationships, art, etc. Don't just drive to each outcome, but be sure that you are present, content, and thankful in each moment on whichever path or endeavor you are on.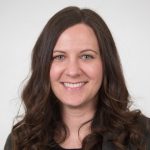 Director
Ms. Ashley Ward-Hall, (BA '16)
Coordinator, Coast Capital Peer Resource & Leadership Centre, UFV
Ashley graduated from UFV in April 2016. As a Libra, she has a difficult time making decisions – eventually, she completed a Bachelor of Arts degree with Extended Minors in Media & Communication Studies and Geography, as well as a Communications Minor.
Ashley is currently working as the coordinator of the Coast Capital Savings Peer Resource & Leadership Centre on UFV's Abbotsford campus.  During her time as a student, Ashley worked on campus as a work-study in the Arts Advice Centre and then in Student Life. In the fall of 2015, she took a chance and applied for a part-time staff position at UFV which subsequently turned into a full-time role in Student Services. Ashley's mom has always told her that she has horseshoes up her you-know-what, and a full-time gig right after graduation proves this to be true. Other notable examples of these horseshoes include: winning an opportunity to run with the Olympic torch in 2010, getting to travel to India (twice) thanks to UFV, and winning the lottery. That last one hasn't happened yet, but it's only a matter of time.
As an avid animal lover, she is a volunteer with the Langley Animal Protection Society (LAPS) and plans to open an animal sanctuary of her own with her impending lottery winnings. In her free time, she likes to read non-academic books (the Shopaholic series is a guilty pleasure) and attend as many concerts & shows as possible. Ashley was appointed as a director-at-large in October 2016.
---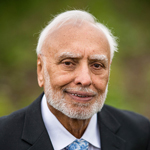 Ex-Officio Director
Dr. Andy Sidhu, (DLitt '17)
UFV Chancellor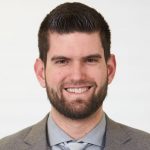 Ex-Officio Director
Mr. Derek Froese, (BCIS '13)
Chair Emeritus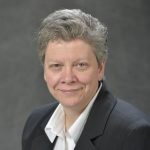 Ex-Officio Director
Ms. Diane St-Denis
Manager, Alumni Relations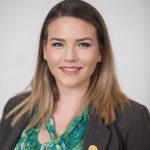 Ex-Officio Director
Ms. Whitney Fordham, (BBA '09) (On Leave)
Manager, Alumni Relations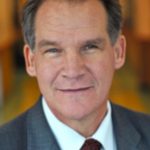 Alumni Representative on the UFV Board of Governors
Mr. John Pankratz
Chair, UFV Board of Governors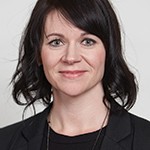 Alumni Representative on the UFV Board of Governors
Ms. Maxine Bouthot, (BBA' 07)
Director, UFV Board of Governors