Meet the Board of Directors
Executive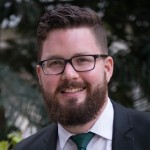 Chair
Mr. Nikolas Venema, BBA '12, MSc. '13 (SFU)
Associate Advisor, RBC Dominion Securities
Nikolas Venema provides wealth management services to select individuals and their families, foundations and corporations. Together with his team, Nikolas helps clients protect their families, enjoy their money more and worry about it less, reach financial independence and achieve their philanthropic goals.
Nikolas is an alumnus of the University of the Fraser Valley (UFV) and Simon Fraser University (SFU) where he completed his B.B.A. in Finance and his M.Sc. in Finance, respectively. Nikolas is also a Chartered Investment Manager. In addition to managing wealth for his clients, Nikoals is a sessional instructor in UFV's School of Business.
Nikolas enjoys spending time with his wife and dog at their home in the Fraser Valley and working in his apiary.
The Alumni Association Board of Directors welcomed Nik in September 2012.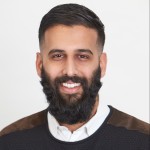 Vice-Chair
Mr. Navtej Bains, BBA '13
Marketing Specialist, G&F Financial Group
Nav graduated from the Bachelor in Business Administration program at UFV, with a focus in Marketing and Finance along with a minor in Communications. Nav was the first student in UFV history to complete his Communications minor practicum abroad; he did this while in Muenster, Germany in 2012 and he currently sits on the Communications Degree Advisory Committee at UFV.
Nav has worked in the financial services industry since 2009 with several major credit unions in a variety of roles. He is currently working as a Marketing Specialist for G&F Financial Group, the 10th largest credit union in British Columbia.
In his spare time, you will find Nav enjoying the outdoors of British Columbia and finding the next best 'hole in the wall' spot to eat, wherever that might be! Navtej was elected to the UFV Alumni Association board in October 2013.

Associate Vice-Chair
Mr. Derek Froese, BCIS '13
Network Engineer, Red Rhino Networks, Inc.
Derek Froese graduated from UFV in 2013 as a Bachelor of Computer Information Systems (CIS). Why they immortalized his then relationship status on his degree, he'll never know. Derek was the Student Speaker at his Convocation and received 2 Service Awards that can be found in proud display on his mother's refrigerator. As the president of the CIS Student Association, Derek co-founded several student events that continue annually, including Big Bang and Casino Royale. When the Student Union Society issued a digital beacon of distress on their website in 2012, Derek multi-handedly brought in a new sub-million dollar SUS budget and accompanying policies that gave them their first surplus in years, kept all student services active, saved the damsel in distress, refrained from violating any international treaties, etc.
In real life Derek works as a Senior Engineer at Kerkhoff Technologies Inc., designing and maintaining computer networks and systems for clients across the Fraser Valley. (Have you tried turning it off and on again?) Prior to that, he spent some time in federal prison**. He has also participated in the Vancouver 2010 Paralympics, taught a middle-school drum-line, and once played a jenga game that had no more possible moves. Derek enjoys riding his motorcycle in the summer, falling with style down snow-laden hills in winter, going on adventures, short walks on the beach, and interesting units of measure. Like the beard-second, which is defined as the distance a beard grows in 1 second. It works out to be about 10 nanometres, or more if you are Chuck Norris or have the last name of Robertson.
**They paid him to be there and he was allowed to go home at night.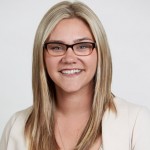 Associate Vice-Chair
Ms. Ali Siemens, BA '13
Operations Manager, Abbotsford Airshow
Ali Siemens graduated from UFV in April 2013 and completed a Bachelor of Arts with an English Major, Media and Communications Extended Minor and Minor in Communication Studies. During her time at UFV, Ali involved herself and her time further than just the classroom. Spending long hours at The Cascade Journalism Society assisting in publishing the newspaper, she also sat as a Student Representative on the UFV Senate, volunteered at CiVL radio, volunteered as President of the Media and Communications Student Group and worked multiple Research Assistant positions. Passionate about volunteering, Ali liaises with small non-profits and does her own volunteer work with L.E.A.S.H. Saving Lives Animal Welfare Society.
Post graduation, Ali worked at The Mutual Fire Insurance Company as the Business Development Representative where she trained and educated brokers throughout Canada. Ali now works as the Operations Manager for the Abbotsford International Airshow.
Residing in Vancouver, Ali enjoys new restaurants, spending time outside, and socializing with friends. Most importantly, she enjoys visiting with her Grandma before and after a round of Jeopardy.
---
Directors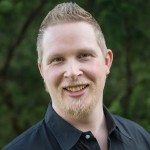 Mr. Joel Feenstra, RSE '05
Electrical Instructor, UFV
Joel Feenstra started his career in trades at UFV back in 2002. After finishing UFV's Entry Level Trades Training program in Electrical work, he completed his electrical apprenticeship locally. He represented UFV at the Canadian Skills competitions, earning Gold medals provincially and nationally for the university. He graduated through UFV in 2005.
Once fully certified, he worked in the local electrical industry. Wanting to expand his horizons, he ran his own company, and moved into the rapidly converging fields of agriculture, automation, and food processing.
Throughout that time, Joel stayed in contact with the university, and he has been teaching as a sessional instructor there since 2005. With the opening of a fulltime position in 2015, he joined the Faculty of Trades where he currently teaches.
He lives in Abbotsford with his wife and son, and when not with his family, he is usually outdoors enjoying BC's many wilderness spaces.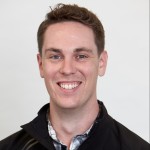 Mr. Mark Filiatrault, BBA '11
Client Accounting Services, MNP
Mark graduated from the Bachelor of Business Administration program at UFV in 2011. While completing his education, Mark began his career in the Credit Union industry. After working in a variety of branch roles for Prospera and Aldergrove Credit Union, Mark decided to move to public practice after obtaining his Chartered Professional Accountant designation and joined MNP's Abbotsford office where he is currently employed.
Mark lives in Chilliwack with his wife and dog where he enjoys spending as much time fishing and enjoying the outdoors as possible. Mark was elected to the UFV Alumni Association Board September 2015.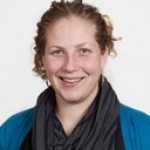 Ms. Melissa Kendzierski, BA Hons(Geography), '10
Sustainability Consultant, Mkendzi Sustainable Community Consulting
Melissa graduated from UFV with a Bachelor of Arts (Honours) degree in Geography, with an Environmental Studies concentration.
An active student on campus, in 2008-2009 Melissa served as president of UFV Students for Sustainability. During that time she spearheaded the successful U-Pass campaign and coordinated the well attended 2nd Annual BC Sustainable Campuses conference.
Currently, Melissa works as a Program Coordinator for the District of Mission's Parks, Recreation and Culture Department.  In 2011 she started a consulting business, Mkendzi Sustainable Community Consulting, where she works to support sustainability initiatives in the community—specifically specializing in graphic recording and facilitation.
Melissa enjoys playing roller derby, riding her bicycle, spending time with her husband… and of course serving UFV alumni as a director on the Alumni Association board since January 2011.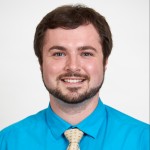 Mr. Wayne Ortner, BBA '12
Commercial Insurance Broker, HUB International
Wayne Ortner graduated from the University of the Fraser Valley with a Bachelor of Business Administration with a concentration in Marketing. While studying at UFV, Wayne was a supported learning group leader for introductory business courses.
As a Commercial Insurance Broker for HUB International, Wayne works with a variety of businesses to develop insurance plans to mitigate risk and tailors them to fit the unique needs of each and every situation.
Born and raised in Maple Ridge, BC, Wayne is passionate about travelling and exploring the great outdoors of British Columbia. He is an avid snowboarder and enjoys hiking, dirt biking and fishing.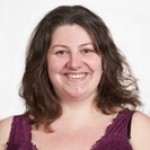 Ms. Tricia Taylor, AA '08, BA (History) '10
Constituency Assistant for MLA Dr. Darryl Plecas
Tricia graduated from UFV in 2009 with an Associate of Arts Degree in History/Biology and again in 2010 with her Bachelor of Arts, Major in History. While earning her degrees, she was an executive member of the Association of History Students (AHS) for 5 years, volunteered for several events held by the History Department and Student Life, was a youth member of Scouts Canada and worked in customer service for a variety of businesses.
Tricia is currently a Constituency Assistant for the Abbotsford South office, where works with the local Member of the Legislative Assembly (provincial government). In addition, Tricia also works part-time on events and in the Front of House role, where she greets and interacts with visitors at The Reach.
The mother of two active young children and currently the outgoing Group Commissioner for 2nd Aldergrove Legion Scouts Canada Group, Tricia is happily married to her childhood sweetheart and has a great love of the outdoors, healthy baking and cooking.
Tricia was elected as a member at large on the board of directors in October 2013.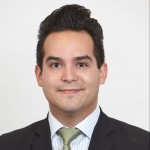 Mr. Carlos Vidal, BBA '12
Production Supervisor, Allegra – Design, Print, Marketing
Carlos graduated from UFV with a Bachelor of Business Administration in 2012. While studying at UFV, he was heavily involved in campus recreation and student life, and served as President of the UFV Student Union Society.
Carlos is an outgoing, passionate, and personable individual who specializes in digital & print marketing, communications, and production management. Carlos has a passion for learning and teaching languages. He is a fairly fluent Cantonese speaker and teaches trendy Cantonese phrases online through the means of YouTube.
After spending a few years working in Hong Kong as a Celebrity Instructor and YouTube Personality, he moved back to Abbotsford with is wife and is currently working with his father at Allegra – Design. Print. Marketing.
Carlos joined the UFV Alumni Association Board of Directors in September 2015.
Ms. Megan Capp, BGS '15
Supportive Housing Coordinator, Abbotsford Community Services
As an alumnus of UFV, Megan completed her BGS, with a focus on criminal and social justice, human rights, and international crime in 2014.  During this time she had the opportunity to work on numerous and varied research projects commissioned at community, provincial, and international levels.  She is currently a Master of Arts student in Conflict Analysis and Management at Royal Roads University.
She spends her days as the Supportive Housing Coordinator for Abbotsford Community Services and is passionate about seeking out inclusive solutions for addressing homelessness while holistically balancing the needs of the general community.  Megan is a dedicated community volunteer and serves as the chair of the annual Abbotsford Connect event.  Additionally, Megan sits on the board of Vibrant Abbotsford.
She can often be found spending time with her family, in the garden, or in the kitchen experimenting with new recipes and/or nibbling on dark chocolate.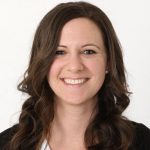 Ms. Ashley Hayes, BA '16
Coordinator, Coast Capital Peer Resource & Leadership Centre, UFV
Ashley graduated from UFV in April 2016. As a Libra, she has a difficult time making decisions – eventually, she completed a Bachelor of Arts degree with Extended Minors in Media & Communication Studies and Geography, as well as a Communications Minor.
Ashley is currently working as the coordinator of the Coast Capital Savings Peer Resource & Leadership Centre on UFV's Abbotsford campus.  During her time as a student, Ashley worked on campus as a work-study in the Arts Advice Centre and then in Student Life. In the fall of 2015, she took a chance and applied for a part-time staff position at UFV which subsequently turned into a full-time role in Student Services. Ashley's mom has always told her that she has horseshoes up her you-know-what, and a full-time gig right after graduation proves this to be true. Other notable examples of these horseshoes include: winning an opportunity to run with the Olympic torch in 2010, getting to travel to India (twice) thanks to UFV, and winning the lottery. That last one hasn't happened yet, but it's only a matter of time.
As an avid animal lover, she is a volunteer with the Langley Animal Protection Society (LAPS) and plans to open an animal sanctuary of her own with her impending lottery winnings. In her free time, she likes to read non-academic books (the Shopaholic series is a guilty pleasure) and spend time mindlessly cruising Pinterest for hours on end for inspiration while planning her upcoming wedding. Ashley was appointed as a member-at-large in October 2016.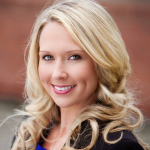 Ms. Danielle Synotte, BBA '16
Director of Communications and Engagement, BC Agriculture Council
Danielle naturally fell into communications and public relations while working with the City of Abbotsford for nearly nine years. Her notable roles include Economic Development Coordinator where she worked on investment and business attraction and the other was the organization's Communications & PR Specialist.
While working full-time, she spent her evenings and weekends completing her Bachelor of Business Administration degree at the University of the Fraser Valley. In 2014, Danielle left her government job when offered to be part of a small business start-up in the private sector to grow the organization's communications and business operations function as the Communications Director. Once structure and process was implemented and running smoothly, Danielle found "greener pastures" at the BC Agriculture Council as their Director of Communications and Engagement in 2017.
Danielle's greatest strength is found in her innate ability to build and cultivate relationships. A key role in this position is building connections between members and representing the broad interests of B.C. farmers and ranchers.
Danielle lives in Abbotsford with her husband and enjoys traveling, skiing, hiking and spending quality time with family and friends.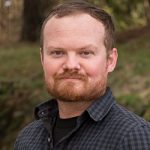 Mr. Joe Johnson, BCIS '11
Web Operations Coordinator, Van Noort Bulb Company
Joe obtained a Bachelor of Computer Information Systems with a Business Administration minor from UFV in 2011. However, he wasn't quite done with his education and stuck around to follow his other academic and co-curricular passions. With a strong appreciation for business, he continued to take courses to further develop his breadth of understanding. It was also during this time that he discovered and immersed himself in visual arts and photography, joined the university's student press The Cascade, began a radio show on UFV's CIVL Radio that continues to air, was elected to the University of the Fraser Valley's Board of Governors, was involved with everything Student Union related outside of running for an executive position, and there's likely more that he's forgotten. He feels he owes much to the university for the experiences it has given him, including meeting politically active friends which lead to becoming involved with politics and taking up the role of Communications Manager in both provincial and federal elections.
Currently, Joe enjoys long-distance running and spends much of his time getting his own digital marketing company off the ground. He enjoys exploring craft brews and writing for the Fraser Valley's own arts and culture magazine, Raspberry.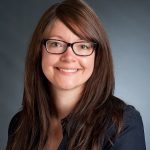 Beverly Keswick, BBA '11
Manager, Business and Advisory Services, MNP LLP
Bev graduated from UFV in 2011, completing the Bachelor of Business Administration degree, accounting concentration. In her last two years at UFV, she participated in the BASA Tax Service providing affordable tax returns for students and faculty.
Bev started her accounting career at MNP LLP in January 2012 and obtained her CGA designation in 2014. Currently, she specializes in accounting and advising for owner-managed businesses and is involved in MNP's First Nation audit niche.
In 2016, Bev completed her last of six years as a board member with Chilliwack Society for Community Living where she helped govern the steadily growing, successful organization whose mission is to build capacity for the inclusion of people with varying disabilities.
In her spare time, Bev enjoys traveling, hiking, gardening and reading. She lives in Chilliwack with her husband Fraser and their dog, Angus.
---
Ex-Officio Directors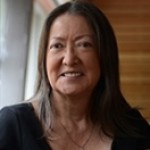 Dr. Gwen Point, UFV Chancellor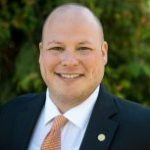 Mr. Justin P. Goodrich, LL.M.
UFVAA Chair Emeritus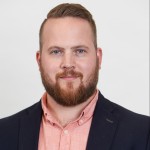 Mr. Daniel Goertz, BBA '10
Manager, Alumni Relations, UFV University Relations
UFV Alumni Representative on Senate
Ms. Whitney Fordham, BBA '09, (On Leave)
Manager of Alumni Relations, UFV University Relations
---
Chandigarh Chapter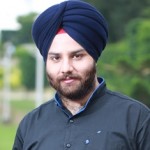 Mr. Amandeep Singh Anand, Chair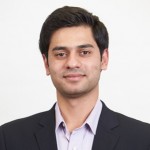 Mr. Aditya Akre, Vice-Chair