Meet the Board of Directors
Executive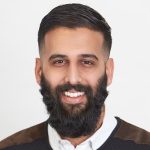 Chair
Mr. Navtej Bains, BBA '13
Marketing Specialist, G&F Financial Group
Nav has spent close to a decade working in the financial services industry in a variety of roles for several organizations. With a passion for collaboration and strategy, Nav works with all lines of business to help achieve organizational goals.
Currently employed as a marketing specialist with G&F Financial Group, Nav received a Bachelors of Business Administration with a Minor in Communications in 2013 from the University of the Fraser Valley,
Nav was elected to the University of the Fraser Valley Alumni Association board in October 2013. Nav also served as Chair of the Chancellor Selection Committee for the University of the Fraser Valley and sits on the credit union fundraising committee for BC Children's Hospital.
Born and raised in Abbotsford, BC, Nav has lived in Vancouver for the past 4 years and recently moved to Langley, where he resides with his wife.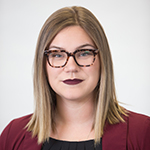 Vice-Chair
Ms. Ali Siemens, BA '13
Manager, Alumni Relations, BCIT
Ali Siemens graduated from UFV in 2013 and completed a Bachelor of Arts with an English Major, Media and Communications extended Minor and a Minor in Communications studies. While she was a student, she spent lots of time in the classroom but was also involved with The Cascade Student Newspaper, was the elected Student Representative on the UFV Senate, and served as the President of the Media and Communications student group. Through various Research Assistant positions at UFV, she was able to bolster her opportunities as a student and now alumna. Passionate about volunteering, Ali liaises with small non-profits and spends as much time as possible volunteering with dog rescues.
After spending a few years post graduation in the Valley, Ali took on the role of Operations Manager at the Abbotsford International Airshow. But as most stories come full circle she missed the education world and accepted a role in Alumni Relations at the British Columbia Institute of Technology.
With a passion for building relationships, enjoying food with friends, and spending time in the outdoors, Ali now lives in Vancouver but still hasn't taken the Sea Bus. Most importantly, her goals are lofty as she one day hopes to win a round of Jeopardy against the undefeated champion, her Grandma.
Associate Vice-Chair
Ms. Melissa Kendzierski, BA Hons(Geography), '10
Recreation Program Coordinator, District of Mission
Melissa graduated from UFV with a Bachelor of Arts (Honours) degree in Geography, with an Environmental Studies concentration.
An active student on campus, in 2008-2009 Melissa served as president of UFV Students for Sustainability. During that time she spearheaded the successful U-Pass campaign and coordinated the well attended 2nd Annual BC Sustainable Campuses conference.
Currently, Melissa works as a Program Coordinator for the District of Mission's Parks, Recreation and Culture Department.  In 2011 she started a consulting business, Mkendzi Sustainable Community Consulting, where she works to support sustainability initiatives in the community—specifically specializing in graphic recording and facilitation.
Melissa enjoys playing roller derby, riding her bicycle, spending time with her husband… and of course serving UFV alumni as a director on the Alumni Association board since January 2011.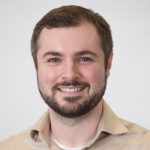 Associate Vice-Chair
Mr. Wayne Ortner, BBA '12
Account Executive, FlexiBake ERP Ltd.

Wayne Ortner graduated from the University of the Fraser Valley with a Bachelor of Business Administration with a concentration in Marketing. While studying at UFV, Wayne was a supported learning group leader for introductory business courses.
Born and raised in Maple Ridge, BC, Wayne is passionate about travelling and exploring the great outdoors of British Columbia. He is an avid snowboarder and enjoys hiking, dirt biking and fishing.
---
Directors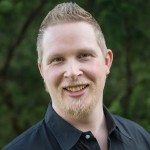 Mr. Joel Feenstra, RSE '05
Electrical and Electronics Instructor, UFV
Joel Feenstra started his career in trades at UFV back in 2002. After finishing UFV's Entry Level Trades Training program in Electrical work, he completed his electrical apprenticeship locally. He represented UFV at the Skills Canada competitions, earning Gold medals provincially and nationally for the university. He graduated through UFV in 2005.
Once fully certified, he started working in the local electrical industry. Wanting to expand his horizons, he ran his own company, and moved into the rapidly converging fields of agriculture, automation, and food processing.
Throughout that time, Joel stayed in contact with the University, and he split his time between the business world and teaching as a sessional instructor for UFV since 2005. With the opening of a full-time position in 2015, he joined the Faculty of Trades where he currently teaches in the Electrical, Electronics, and Automation programs.
He lives in Chilliwack with his wife and son, and when not with his family, he is usually outdoors enjoying BC's many, beautiful wilderness spaces.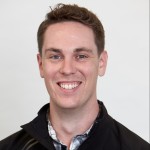 Mr. Mark Filiatrault, BBA '11
Manager, MNP
Mark graduated from the Bachelor of Business Administration program at UFV in 2011. While completing his education, Mark began his career in the Credit Union industry. After working in a variety of branch roles for Prospera and Aldergrove Credit Union, Mark decided to move to public practice after obtaining his Chartered Professional Accountant designation and joined MNP's Abbotsford office where he is currently employed.
Mark lives in Chilliwack with his wife and dog where he enjoys spending as much time fishing and enjoying the outdoors as possible. Mark was elected to the UFV Alumni Association Board in September 2015.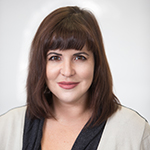 Ms. Auriel Niven, ABT Cert '08 (UFV), BFA '06 (SFU)
Marketing Strategist, UFV
After completing a Bachelor's degree at SFU in 2006, Auriel returned to post-secondary and added advanced software skills to her résumé with the Applied Business Technology program at the University of the Fraser Valley. A practicum with UFV's Marketing and Communications department quickly became full-time employment.
Eight years later, she is working hard to enhance UFV's reputation, attract prospective students, and foster community engagement as a Marketing Strategist. She values the experience she had as a student and employee at UFV and the opportunities her education has created. Auriel is passionate about engaging audiences everywhere to spread the word — UFV changes lives and builds community.
Auriel also enjoys working as a freelance graphic designer. She currently lives in New Westminster, BC. Favourite activities include spending quality time with family and friends, discovering new music, and pretending she is a good dancer.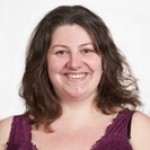 Ms. Tricia Taylor, AA '09, BA (History) '10
Client Services Administrator, Firstbase Business Services
Tricia graduated from UFV in 2009 with an Associate of Arts Degree in History/Biology and again in 2010 with her Bachelor of Arts, Major in History. While earning her degrees, she was an executive member of the Association of History Students (AHS) for 5 years, volunteered for several events held by the History Department and Student Life, was a youth member of Scouts Canada and worked in customer service for a variety of businesses.
Tricia recently started working with the excellent team at Firstbase Business Services, and previously was the Constituency Assistant to Honourable Darryl Plecas, Speaker of the House and MLA for Abbotsford South for almost three years, handling his social media, community outreach and event planning, along with case work.
Beyond volunteering with the Alumni Association, Tricia is also involved with 2nd Aldergrove Legion Scouts Canada group as a Beaver and a Cub Scouter and has been a Scouting member for over 20 years. This, along with being a mother to two active children, Tricia still finds time to enjoy her great love of the outdoors, healthy baking and cooking with her husband, Brent.
Tricia was elected as a director-at-large on the board of directors in October 2013.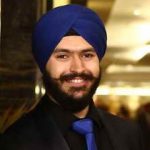 Mr. Ishpreet Singh Anand, BBA '16
Administrative Coordinator, South Asian Studies Institute, UFV
Ishpreet started his journey at UFV in 2012 at the Chandigarh campus and since then has been involved in various leadership roles at UFV like the Senate, Board of Governors and more recently the Alumni Board. A business grad by education, he is an avid technology enthusiast, a multi-instrumentalist musician and possess great interest in entrepreneurship, innovative start-ups and venture capital. He currently lives in Abbotsford and works at the South Asian Studies Institute at UFV.
Ishpreet joined the Alumni Association board of directors in November of 2017.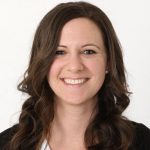 Ms. Ashley Ward-Hall, BA '16
Coordinator, Coast Capital Peer Resource & Leadership Centre, UFV
Ashley graduated from UFV in April 2016. As a Libra, she has a difficult time making decisions – eventually, she completed a Bachelor of Arts degree with Extended Minors in Media & Communication Studies and Geography, as well as a Communications Minor.
Ashley is currently working as the coordinator of the Coast Capital Savings Peer Resource & Leadership Centre on UFV's Abbotsford campus.  During her time as a student, Ashley worked on campus as a work-study in the Arts Advice Centre and then in Student Life. In the fall of 2015, she took a chance and applied for a part-time staff position at UFV which subsequently turned into a full-time role in Student Services. Ashley's mom has always told her that she has horseshoes up her you-know-what, and a full-time gig right after graduation proves this to be true. Other notable examples of these horseshoes include: winning an opportunity to run with the Olympic torch in 2010, getting to travel to India (twice) thanks to UFV, and winning the lottery. That last one hasn't happened yet, but it's only a matter of time.
As an avid animal lover, she is a volunteer with the Langley Animal Protection Society (LAPS) and plans to open an animal sanctuary of her own with her impending lottery winnings. In her free time, she likes to read non-academic books (the Shopaholic series is a guilty pleasure) and attend as many concerts & shows as possible. Ashley was appointed as a director-at-large in October 2016.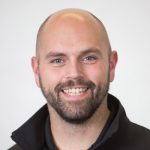 Mr. Derek Ward-Hall, BBA '17
Student Recruiter, UFV
Derek graduated from UFV with his Bachelor of Business Administration degree in 2016. During his time at UFV, Derek quickly learned that the more you volunteered on campus the more free food they gave you. Thus began the grand quest to never have to pay for another meal on campus ever again. He got involved early with the Student Life department through the Ambassador, Co-Curricular Record, and MyCampusLife programs. Derek then decided that free Canadian food wasn't enough, and decided to travel all the way to UFV's India campus for six months to see what they had to offer. He came back 15 pounds heavier.
Derek has been lucky enough to witness UFV through the lens of a student, a volunteer, and an employee, often all at the same time. He has spent his time at UFV trying to ensure this campus is a community where everyone can learn, grow, meet new people, and have fun while they are doing it. He is excited to keep that vision going through the Alumni Association.
Derek lives in Abbotsford BC with his beautiful wife (yeah, the other Ward-Hall on this website) and can typically be found either on a soccer pitch, in a local craft brewery, or with his nose in a great book.
Ms. Danielle Synotte, BBA '16
Director of Communications and Engagement, BC Agriculture Council
Danielle naturally fell into communications and public relations while working with the City of Abbotsford for nearly nine years. Her notable roles include Economic Development Coordinator where she worked on investment and business attraction and the other was the organization's Communications & PR Specialist.
While working full-time, she spent her evenings and weekends completing her Bachelor of Business Administration degree at the University of the Fraser Valley. In 2014, Danielle left her government job when offered to be part of a small business start-up in the private sector to grow the organization's communications and business operations function as the Communications Director. Once structure and process was implemented and running smoothly, Danielle found "greener pastures" at the BC Agriculture Council as their Director of Communications and Engagement in 2017.
Danielle's greatest strength is found in her innate ability to build and cultivate relationships. A key role in this position is building connections between members and representing the broad interests of B.C. farmers and ranchers.
Danielle lives in Abbotsford with her husband and enjoys traveling, skiing, hiking and spending quality time with family and friends.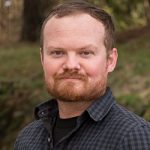 Mr. Joe Johnson, BCIS '11
Web Operations Coordinator, Van Noort Bulb Company
Joe obtained a Bachelor of Computer Information Systems with a Business Administration minor from UFV in 2011. However, he wasn't quite done with his education and stuck around to follow his other academic and co-curricular passions. With a strong appreciation for business, he continued to take courses to further develop his breadth of understanding. It was also during this time that he discovered and immersed himself in visual arts and photography, joined the university's student press The Cascade, began a radio show on UFV's CIVL Radio that continues to air, was elected to the University of the Fraser Valley's Board of Governors, was involved with everything Student Union related outside of running for an executive position, and there's likely more that he's forgotten. He feels he owes much to the university for the experiences it has given him, including meeting politically active friends which lead to becoming involved with politics and taking up the role of Communications Manager in both provincial and federal elections.
Currently, Joe enjoys long-distance running and spends much of his time getting his own digital marketing company off the ground. He enjoys exploring craft brews and writing for the Fraser Valley's own arts and culture magazine, Raspberry.
---
Ex-Officio Directors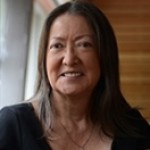 Dr. Gwen Point, UFV Chancellor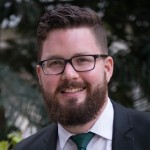 Mr. Nikolas Venema, BBA, MSc
UFVAA Chair Emeritus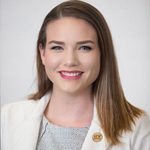 Ms. Whitney Fordham, BBA '09
Manager of Alumni Relations, UFV University Relations
---
Chandigarh Chapter

Chair
Mr. Varun Bhasin, BBA '10
Director, Newtime Contractors and Builders
Varun started his BBA program at University of the Fraser Valley's Chandigarh campus in 2006 and later graduated from the Abbotsford campus in 2010. He came back to India soon after and started assisting in the family business where he is now the Director.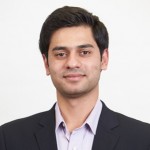 Vice Chair
Mr. Aditya Akre, BBA '12
Head, Student Life and Industry Engagement, UFV India
Aditya started his BBA program at University of the Fraser Valley's campus in Chandigarh and graduated at UFV Canada in 2012. He has been involved with Marketing and Communications department at UFV India since he was a student. Mr. Akre was previously managing the External Relations and Industry engagement at UFV India, and is now the head of Student life and industry engagement.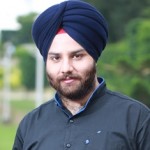 Chairman Emeritus
Mr. Amandeep Singh Anand, BBA '11
Aman graduated from UFV in 2011 and went on to pursue his post-graduation in Entrepreneurship from Bangalore. He has travelled all across to learn the best from the best. Mr. Anand went to study quality in German college, mass production in China, developing economy in Sri Lanka, entrepreneurship in Philippines and more. After his post-graduation, Aman joined his family business as the General Manager, International Business. He furthered entered into a joint venture with an Italian Bran of Faucets, having a presence in more than 85 countries. He is currently the Director for Indian operations of an Italian Brand of luxury faucets called "Fima Carlo Frattini."
Directors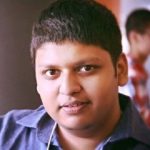 Mr. Arpit Mittal, BBA '14
Arpit graduated with his Bachelors in Business Administration degree in 2014 and gave himself a few months of relaxation. Immediately, when the relaxation period was over, he started preparing for the GMAT Examination, so he could complete an MBA from a good, reputable business school. As GMAT preparations are a hard task in itself and are time consuming, he asked himself why not contribute something to people around his "Beautiful City-Chandigarh" so he could give a little contribution of his own towards "Make in In India" Dream Project of Prime Minister of India. Hence, from January 2015 he has been working with Globe Toyota Business (Toyota Car Dealership) on an unofficial ground because of family relations. Besides working unofficially with Globe Toyota Business, he has been working in the family business of real estate and has totally sidelined the preparations of GMAT because of the business pressure.
Arpit was elected to the UFV Chandigarh Chapter Alumni Association board of directors in February 2016 as one of the founding directors. He has also helped the Chandigarh campus of the University in organizing different events during his BBA courses.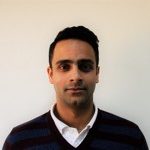 Mr. Jaivijay Chauhan, BBA '10
Director, Urja Seeds
Jaivijay was part of the first batch of students at University of the Fraser Valley Chandigarh. He started his BBA program in 2006 and later moved to Canada where he graduated in 2010. He is the director at Urja Seeds now, where he has been working since the time he came back from Canada.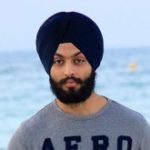 Mr. Abhaynoor Singh, BBA '15
Director, Tynor Orthotics
Abhaynoor started his BBA program at University of the Fraser Valley's Chandigarh campus in 2011. He completed his first three years in India and went to Canada for the final year and graduated in 2015 with a major in HR and a minor in finance. Soon after which he joined Upstat marketing Vancouver, a partner of Telus communications for sales and marketing. Starting as a Sales rep, he was promoted to a team Leader in the first month, managing a team of 6 people.
He then joined his family business i.e. Tynor Orthotics Pvt Ltd, a well-established brand in the orthotic aid industry of India and about 50 other countries. Today he is managing the Sales and marketing department of the company, with a team of 70 people, apart from that he is working on process automation projects to achieve a growth of 40% year on year.