Meet the Board of Directors
Executive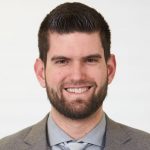 Chair
Mr. Derek Froese, BCIS '13
IT Consultant, Koala Technology
Derek Froese graduated from UFV in 2013 with a Bachelor of Computer Information Systems (CIS). Derek was the Student Speaker at his Convocation, and received 2 Service Awards. As the president of the CIS Student Association, Derek co-founded several student events that continue annually including Big Bang and Casino Royale. In 2012, Derek was a key player in bringing in a new sub-million dollar budget and accompanying policies to the Student Union Society, giving SUS their first surplus in years, and enabling all student services to be maintained.
Derek is an IT Consultant at his firm, Koala Technology. His professional experience includes positions such as Operations Manager at Red Rhino Networks, and Senior Engineer at Kerkhoff Technologies., where he designed and maintained computer networks and systems for clients across the Fraser Valley. He has also participated in the Vancouver 2010 Paralympics, and taught a middle-school drum-line. Derek enjoys riding his motorcycle in the summer, falling with style down snow-laden hills in winter, and going on adventures.
Derek's advice to his younger self would be to regard failure not as an end, but as a teacher on the path to success. "Everything you've been taught covered how to be successful but no one taught you how to fail. Failing is the more important skill, because it can destroy you, or propel you to new heights… Don't let failure discourage you; rather learn from your mistakes, right your wrongs, apologize if you've offended, and don't look back. Practice failing well, and always move forward."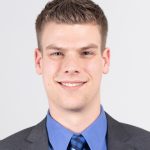 Vice-Chair
Mr. Derrick Uittenbosch – BA Crim '13
General Duty Policing Constable, RCMP 

Derrick graduated in 2013 with a BA in Criminal Justice, also gaining certificates in Communications Essentials and Computer Science. Derrick certainly put his time at UFV to great use, with extra curricular involvement including being President of University Christian Ministries Club on campus, and subsequently launching the UCM Free Pancake Breakfasts on Thursdays – to date, the longest running student event at UFV. Additionally, Derrick served as VP of Marketing, then President of the Criminal Justice Student Association, during which time he was able to share with one of our other Dereks (Froese) the 2012 accolade of having been "a key player in bringing in a new sub-million dollar budget and accompanying policies to the Student Union Society, giving SUS their first surplus in years, and enabling all student services to be maintained."
Derrick is an RCMP Constable working in General Duty Watch in Chilliwack, and has also served on UFVRD's Quick Response Team and the Seasonal Policing Team. Derrick's work has earned him high praise, including the BC Meritorious Service Medal 2019 for saving the life of a female from a burning building, as well as UFVRD OIC's Commendation for Valour 2018 and the Provincial OIC's Commendation for Outstanding Service 2019.
Outside of work, Derrick enjoys spending time with his wife and young daughter above all else. Cycling and disc golf are also high on his list, together with indulging his practical side by building furniture from scratch. His extensive volunteer work with at-risk youth and children in care is testament to his advice to his younger self – that "time spent investing in others is always time well-spent."
---
Directors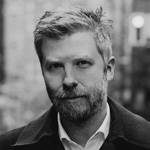 Mr. Seamus Heffernan, MA '17
Author
Prior to his current role with the federal government, Seamus Heffernan worked in education, policy analysis, journalism, and marketing. He is also a published author–his short fiction has appeared in several journals, including UFV's Louden Singletree, and his debut novel Napalm Hearts was launched in conjunction with the University's Alumni Association. He earned an MA in Criminal Justice from the University of the Fraser Valley in 2017.
Born in St. John's, Newfoundland, he has called several places home, including a lengthy stint in London, England. He presently lives in Abbotsford. Seamus was elected to the UFV Alumni Association Board in September 2018.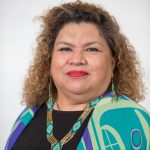 Kihci Têpakohp Iskotêw Iskwêw (Ms. Emily Henry), Cert. Social Work '05, SWHS SAC
Emily begins by acknowledging the traditional people of the Sto: lo and Matsqui nations for hosting both the student body and alumni of UFV.  Emily spent the last 20 years working with Correctional Service Canada.  Emily created two different streams of intervention programs: the Aboriginal Integrated Correctional Program Model (AICPM) stream; and the AICPM Sex Offender stream. The 10 different programs that she authored within these streams are culturally based and are blended with cognitive behavioral therapy. They are designed to address both the factors likely to cause criminal behaviour, and the common but unique Indigenous intergenerational social history factors that Indigenous offenders share.
Emily was presented the UFVs 2017 Distinguished Alumni Award and was elected to the University of the Fraser Valley Alumni Association board in January 2019. Emily also serves as Trustee for her First Nation band, Ochapowace.  She was appointed by the Commissioner of CSC as the National Chair, of the Champion and Chairs of Indigenous Employees and in her capacity sits on CSC's national Employment Equity and Diversity committee.
Emily is proud of her Indigenous ancestry and is heavily involved in practising her traditional cultural traditions.  She shared that if she could tell herself anything about her experience of being a student at UFV, as an adult learner, she would counsel herself to become engaged in her learning journey sooner.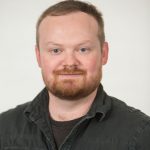 Mr. Joe Johnson, BCIS '11
Marketing Strategist, UFV
Joe obtained a Bachelor of Computer Information Systems with a Business Administration minor from UFV in 2011. However, he wasn't quite done with his education and stuck around to follow his other academic and co-curricular passions. With a strong appreciation for business, he continued to take courses to further develop his breadth of understanding. It was also during this time that he discovered and immersed himself in visual arts and photography, joined the university's student press The Cascade, began a radio show on UFV's CIVL Radio that continues to air, was elected to the University of the Fraser Valley's Board of Governors, was involved with everything Student Union related outside of running for an executive position, and there's likely more that he's forgotten. He feels he owes much to the university for the experiences it has given him, including meeting politically active friends which lead to becoming involved with politics and taking up the role of Communications Manager in both provincial and federal elections.
Currently, Joe enjoys long-distance running and spends much of his time getting his own digital marketing company off the ground. He enjoys exploring craft brews and writing for the Fraser Valley's own arts and culture magazine, Raspberry.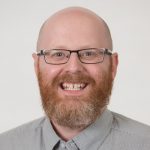 Mr. Kevin Renso, BGS '09 (UFV), M Ed '11 (Calgary)
Instructor, UFV
Kevin has been involved with UFV for the last two decades, completing his Bachelor of General Studies in 2009 before going on to complete a Master's degree in educational technology at the University of Calgary.
Kevin then came back to UFV to serve as an instructor in the UUP program, CIS, Educational Career Planning as well as Business. He has helped develop courses while also doing private IT consulting in the larger corporate world. Kevin loves teaching, as well as being an advocate on behalf of domestic animal shelters, food banks as well as Canadian and American veterans. He even spent time in Fort McMurray during the 2016 fire providing aide wherever there was need.
What Kevin loves most is spending time with his beautiful family, including his Silver-Tip Persian show-cat, at their vacation home on the Olympic Peninsula in Washington State. His advice to students is: know that you are perfect, and that no one knows what you need so stick to your guns, and don't listen to anyone who tells you otherwise!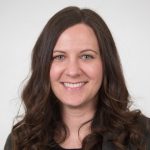 Ms. Ashley Ward-Hall, BA '16
Coordinator, Coast Capital Peer Resource & Leadership Centre, UFV
Ashley graduated from UFV in April 2016. As a Libra, she has a difficult time making decisions – eventually, she completed a Bachelor of Arts degree with Extended Minors in Media & Communication Studies and Geography, as well as a Communications Minor.
Ashley is currently working as the coordinator of the Coast Capital Savings Peer Resource & Leadership Centre on UFV's Abbotsford campus.  During her time as a student, Ashley worked on campus as a work-study in the Arts Advice Centre and then in Student Life. In the fall of 2015, she took a chance and applied for a part-time staff position at UFV which subsequently turned into a full-time role in Student Services. Ashley's mom has always told her that she has horseshoes up her you-know-what, and a full-time gig right after graduation proves this to be true. Other notable examples of these horseshoes include: winning an opportunity to run with the Olympic torch in 2010, getting to travel to India (twice) thanks to UFV, and winning the lottery. That last one hasn't happened yet, but it's only a matter of time.
As an avid animal lover, she is a volunteer with the Langley Animal Protection Society (LAPS) and plans to open an animal sanctuary of her own with her impending lottery winnings. In her free time, she likes to read non-academic books (the Shopaholic series is a guilty pleasure) and attend as many concerts & shows as possible. Ashley was appointed as a director-at-large in October 2016.
Mr. Derek Ward-Hall, BBA '17
Regional Manager, International Student Recruitment, UFV
Derek graduated from UFV with his Bachelor of Business Administration degree in 2016. During his time at UFV, Derek quickly learned that the more you volunteered on campus the more free food they gave you. Thus began the grand quest to never have to pay for another meal on campus ever again. He got involved early with the Student Life department through the Ambassador, Co-Curricular Record, and MyCampusLife programs. Derek then decided that free Canadian food wasn't enough, and decided to travel all the way to UFV's India campus for six months to see what they had to offer. He came back 15 pounds heavier.
Derek has been lucky enough to witness UFV through the lens of a student, a volunteer, and an employee, often all at the same time. He has spent his time at UFV trying to ensure this campus is a community where everyone can learn, grow, meet new people, and have fun while they are doing it. He is excited to keep that vision going through the Alumni Association.
Derek lives in Abbotsford BC with his beautiful wife (yeah, the other Ward-Hall on this website) and can typically be found either on a soccer pitch, in a local craft brewery, or with his nose in a great book.
---
Ex-Officio Directors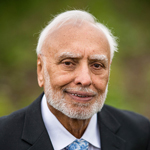 Dr. Andy Sidhu,
UFV Chancellor

Ms. Ali Siemens, BA '13
Chair Emerita
Manager, Alumni Relations, BCIT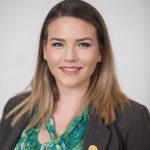 Ms. Whitney Fordham, BBA '09 (UFV), MPA (UVic)
Manager of Alumni Relations, UFV University Relations
---
Chandigarh Chapter

Chair
Mr. Varun Bhasin, BBA '10
Director, Newtime Contractors and Builders
Varun started his BBA program at University of the Fraser Valley's Chandigarh campus in 2006 and later graduated from the Abbotsford campus in 2010. He came back to India soon after and started assisting in the family business where he is now the Director.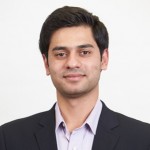 Vice Chair
Mr. Aditya Akre, BBA '12
Head, Student Life and Industry Engagement, UFV India
Aditya started his BBA program at University of the Fraser Valley's campus in Chandigarh and graduated at UFV Canada in 2012. He has been involved with Marketing and Communications department at UFV India since he was a student. Mr. Akre was previously managing the External Relations and Industry engagement at UFV India, and is now the head of Student life and industry engagement.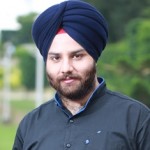 Chairman Emeritus
Mr. Amandeep Singh Anand, BBA '11
Aman graduated from UFV in 2011 and went on to pursue his post-graduation in Entrepreneurship from Bangalore. He has travelled all across to learn the best from the best. Mr. Anand went to study quality in German college, mass production in China, developing economy in Sri Lanka, entrepreneurship in Philippines and more. After his post-graduation, Aman joined his family business as the General Manager, International Business. He furthered entered into a joint venture with an Italian Bran of Faucets, having a presence in more than 85 countries. He is currently the Director for Indian operations of an Italian Brand of luxury faucets called "Fima Carlo Frattini."
Directors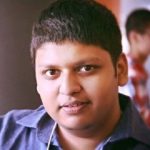 Mr. Arpit Mittal, BBA '14
Arpit graduated with his Bachelors in Business Administration degree in 2014 and gave himself a few months of relaxation. Immediately, when the relaxation period was over, he started preparing for the GMAT Examination, so he could complete an MBA from a good, reputable business school. As GMAT preparations are a hard task in itself and are time consuming, he asked himself why not contribute something to people around his "Beautiful City-Chandigarh" so he could give a little contribution of his own towards "Make in In India" Dream Project of Prime Minister of India. Hence, from January 2015 he has been working with Globe Toyota Business (Toyota Car Dealership) on an unofficial ground because of family relations. Besides working unofficially with Globe Toyota Business, he has been working in the family business of real estate and has totally sidelined the preparations of GMAT because of the business pressure.
Arpit was elected to the UFV Chandigarh Chapter Alumni Association board of directors in February 2016 as one of the founding directors. He has also helped the Chandigarh campus of the University in organizing different events during his BBA courses.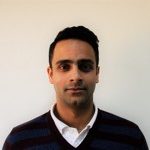 Mr. Jaivijay Chauhan, BBA '10
Director, Urja Seeds
Jaivijay was part of the first batch of students at University of the Fraser Valley Chandigarh. He started his BBA program in 2006 and later moved to Canada where he graduated in 2010. He is the director at Urja Seeds now, where he has been working since the time he came back from Canada.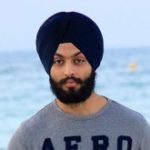 Mr. Abhaynoor Singh, BBA '15
Director, Tynor Orthotics
Abhaynoor started his BBA program at University of the Fraser Valley's Chandigarh campus in 2011. He completed his first three years in India and went to Canada for the final year and graduated in 2015 with a major in HR and a minor in finance. Soon after which he joined Upstat marketing Vancouver, a partner of Telus communications for sales and marketing. Starting as a Sales rep, he was promoted to a team Leader in the first month, managing a team of 6 people.
He then joined his family business i.e. Tynor Orthotics Pvt Ltd, a well-established brand in the orthotic aid industry of India and about 50 other countries. Today he is managing the Sales and marketing department of the company, with a team of 70 people, apart from that he is working on process automation projects to achieve a growth of 40% year on year.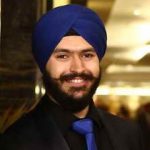 Mr. Ishpreet Singh Anand, BBA '16
Ishpreet started his journey at UFV in 2012 at the Chandigarh campus and since then has been involved in various leadership roles at UFV like the Senate, Board of Governors and more recently the Alumni Board. A business grad by education, he is an avid technology enthusiast, a multi-instrumentalist musician and possess great interest in entrepreneurship, innovative start-ups and venture capital. After graduation, he lived in Abbotsford and worked at the South Asian Studies Institute at UFV.
Ishpreet joined the Alumni Association board of directors in November of 2017, and served for one year before returning to Chandigarh.