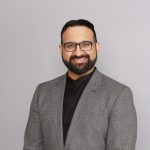 Chair
Tony Dhaliwal, BA '12
Director of Acceleration, Foresight Cleantech Accelerator Centre
Tony attended the University of Calgary on a basketball scholarship prior to transferring to UFV. Tony graduated from UFV in 2012 with his Bachelor of Arts, majoring in Geography with a Sociology minor. In his time as a student, Tony enjoyed opportunities to do field research, developed strong writing practices and time management skills.
Tony has taken his education and utilized it to build a career working with sustainability oriented and pharmaceutical industries.  He has previously held the positions of Operations Manager for RecycleSmart Solutions, and the Sustainability Project Manager of Nexe Innovations; and currently works as a Program Manager at Foresight Cleantech Accelerator Centre.
Outside of his work as a cleantech ecosystem accelerator, Tony finds time to volunteer for AthElite Basketball Academy. Joining UFV as an Alumni Association Director is just one way in which Tony looks to give back to the communities he loves. He endeavors to see a better future for the UFV community and looks forward to adding his expertise to the mentorship and board governance initiatives. Tony feels having lived in Calgary, Prince George and throughout the Lower Mainland have given him a diverse set of community experiences to lean on.
His advice for his younger self would be, "networking, networking and more networking. It's astonishing how many people are willing to help with opportunities when asked."
Associate Vice-Chair
Tricia Taylor, AA '09, BA '10
Executive Assistant and Student Awards Program Coordinator, Abbotsford Community Foundation
Tricia's involvement in UFV, both as a student and alumna, is extensive. With two UFV credentials to her name, Tricia went on to serve as an Alumni Association director from 2013-2018, where she led the Distinguished and Young Distinguished Alumni Award Selection Committee, streamlining the nomination process and helping to select and honour outstanding alumni. Tricia also served as the alumni representative on the Honorary Doctorate Selection two years in a row.
Tricia's commitment to the local community is strong. She has held several positions locally including Archive Research Assistant at the The Reach Gallery Museum, and Constituency Assistant for MLA Darryl Plecas. Currently she is Executive Assistant and Student Awards Program Coordinator at the Abbotsford Community Foundation.
In her spare time, Tricia was previously a Scout for 23 years, is on the Abbys Music Society executive, and a proud member of the Rotary Club of Abbotsford-Sumas and is currently is the Club Secretary. Her love of the outdoors is reflective in her 23 years involvement in the Scouting Movement. Outside of her volunteer work, Tricia enjoys activities using her hands – quilting, knitting, cooking, baking and woodwork – and is an avid reader and an avid reader of sci-fi, horror and crime novels.
Tricia's words to her younger self? Be true to yourself in all that you do – you will learn and adapt as you move through your life, and an open mind is crucial. By being true to yourself you will always have that compass to help you through difficult times.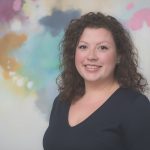 Associate Vice-Chair
Jennifer Trithardt-Tufts, BBA '17
Constituency Assistant, Legislative Assembly of British Columbia.
During her time at UFV, Jennifer had the opportunity to gain a variety of valuable work experience. This included business administration skills as the Business Manager of the Cascade Student Newspaper as well as event planning and networking skills as she developed the Employer Engagement Program through the School of Business. Jennifer graduated with a Bachelor of Business Administration with a concentration in Operations Management in the fall of 2017.
After graduation, Jennifer secured employment at the Abbotsford Tradex Event Centre as an Event Support Assistant. She gained many valuable skills in terms of large scale event planning and diverse staff management. In the spring of 2018, Jennifer sought out to get more involved in the community by taking on the co-manager position with the Abbotsford Farm and Country Market and continues to present. This proved to be an invaluable experience in event planning as well as marketing and recruiting. When Jennifer was offered the position of Executive Director of the Abbotsford Arts Council in the fall of 2018, she felt her education and employment to date could be an asset to the position. Previous to this she had worked as a summer student with the organization for two consecutive year as the coordinator for their annual concert series, Jam in Jubilee and Mill Lake Music.
Although Jennifer has lived her entire life in Abbotsford, BC, having the opportunity to travel both nationally and internationally has helped her to gain a cultural perspective which gives her an edge in this position. Being surrounded by art is such a beautiful thing that many of us take for granted. In her spare time, Jennifer enjoys walking, swimming and reading, together with supporting local businesses, from markets to wineries.
Jennifer's advice to her younger self is to really consider who you are giving your time to and never take for granted the people who give you their time and attention.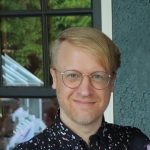 Associate Vice-Chair
Bradley Menard, (BGS '14, BAAE '21)
The University of British Columbia
Bradley is a proud UFV alumnus, having completed 6 programs at the University including a Bachelor of Arts in Adult Education and a Bachelor of General Studies, Educational Technology option. He has also studied adult learning and andragogy, leading to graduate degrees, at other institutions including The University of British Columbia and St. Francis Xavier University.
Bringing over 15 years of work experience in BC's public post-secondary education system, Bradley has a comprehensive background in effective academic governance, regulations and policy, stakeholder engagement, and operationalizing meaningful inclusion.
Bradley's experience in higher education guides his belief that UFV's Alumni Association exists to not only foster a dynamic, inclusive, philanthropic alumni community, but to also work closely with the University to build lasting bonds with students as they progress through their studies, eventually becoming alumni. He enjoys his work with the board of directors where he offers guidance on the Alumni Association's strategic priorities and advises on opportunities with the goal to meaningfully engage with UFV's alumni community.
In his spare time, Bradley enjoys snowshoeing, playing pitch-and-putt, travelling to faraway places, and having a craft beverage with friends and family.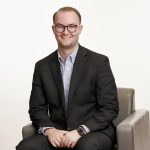 Director
Alex Parkinson, BA '18
Lawyer
Alex is a proud history alum, having graduated in 2018, and now works as a lawyer at RDM Lawyers LLP in Abbotsford. With a strong passion for UFV's growth and prosperity, Alex hopes to contribute to the university's continued success. He's eager to see UFV offer new and exciting programs for Fraser Valley residents, ensuring they have access to a top-notch university close to home. He is committed to expanding the alumni network and his involvement in local organizations, including the Abbotsford Downtown Business Association and the City of Abbotsford Innovation and Public Affairs Advisory Committee.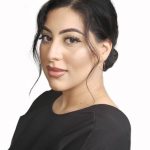 Director
Aman Khinda, BBA '18
Self-Employed Graphic Designer and Founder, Midtone Design Studio
Having graduated with distinction in her Bachelor of Business Administration in 2018, Aman went on to put her business savvy and marketing major to good use in setting up Midtone Design Studios (https://www.midtonedesignstudio.com/) where she champions the value of clear, concise communication. Combining her background in visual arts with her business know-how, Aman is able to provide a holistic experience to her clients, understanding their needs from both a commercial and artistic perspective.
During her time with Propsera Credit Union previously, Aman served as a Member Engagement Specialist at Young Leaders of Prospera (YLP), a program aimed at giving staff aged 40 and younger the opportunity to develop their leadership skills and prepare themselves for leadership roles in the future.
As well as marketing and graphic design, Aman has non-profit experience with Habitat for Humanity, and event management, through her work with the Propsera Annual Golf Classic.
In her spare time, she enjoys drawing, photography, graphic design and henna. Her advice to her younger self? Don't allow others to dictate what you should do with your life.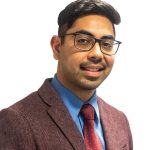 Director
Harman Rathore, BBA '15
Manager & Advisor – RBC OnCampus
Harman graduated from UFV with a Bachelor of Business Administration in 2015 and has been an active member of the UFV community ever since. Not only did he help start UFV's first Cricket Club in 2014, but he also manages the RBC on Campus, providing valuable financial literacy and career advice to students. With his strong background in banking and a passion for building community, Harman is excited to bring his skills and relationships to benefit UFV and its alumni. Harman's visionary leadership and strategic thinking will make a lasting impact on the UFVAA community.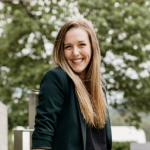 Director
Jessica Levesque, BBA '20
Business Engagement Manager – Abbotsford Chamber of Commerce
Jessica graduated in 2022 with a BBA with a focus in Marketing. Jessica was the UFVSUS (Student Union Society) President in 2020, with one of her favourite memories during her time at UFV being the opportunity to serve the student community, especially during the unique challenges faced in the first year of the Covid-19 Pandemic. The opportunity to work closely with members of UFV to enhance the working relationship with UFVSUS while also advocating for students during this unprecedented time was something she will always look back on proudly.
She is excited for the opportunity to continue giving back to the UFV Community in a variety of ways including serving as a Director with the UFV Alumni Association. Her unique life experiences, and areas of passion, will be a benefit to the Association's board in the years to come. Her strong desire to help strengthen relationships between the UFVAA and other key stakeholder groups, aided by her position as Business Engagement Manager at the Abbotsford Chamber of Commerce, has her hoping to establish many more opportunities in the areas of networking and mentorship.
Jessica is grateful for her educational experience at UFV and the diverse range of skills she obtained including marketing, networking, communications and leadership. Paired with her entrepreneurial spirit, her time at UFV helped to prepare her to give back to the community in a variety of roles as a young professional, volunteer and Board Director.
Her advice to her younger self would be, "to be relentless and brave in the pursuit of ambitious goals and never underestimate the power of networking and connection".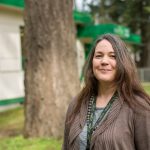 Director
Michelle Vandepol, BGS '19
District School Food Coordinator, School District #78 Fraser-Cascade
Michelle Vandepol has been a member of the UFV community for many years, earning numerous degrees and certifications including: Certificate in Indigenous Studies in 2015, an Associate of Arts degree in 2000, and a Bachelor of General Studies in 2019. Michelle brings a wealth of knowledge and a passion for community to our board. She has been actively involved in volunteer work and has made a significant impact in organizations such as the Read Right Society and the UFV Hope Centre, where she was recognized with a UFV Staff Excellence Award in 2019. Currently, Michelle serves as a District School Food Coordinator for School District #78 Fraser-Cascade and is deeply passionate about making a difference in children's lives through meal programs.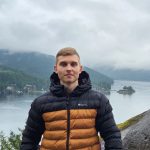 Director
Vladislav Gavrilov, BBA '23
Human Resources Generalist
Vladislav Gavrilov is a Bachelor of Business Administration graduate from 2023. He brings a boundless energy and enthusiasm to the UFV Alumni Association's Board of Directors. With a passion for making a positive impact, Gavrilov is excited to connect with the UFV community as an alum. His diverse skill set in Human Resources and Criminal Justice will be valuable assets to the UFVAA Board. With dedication to building relationships and promoting positivity, Gavrilov's work at Archway Community Services is a testament to his commitment. As a former UFV student, he considers the university his second home and cherishes the opportunity to engage with the community.
---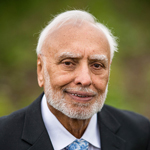 Ex-Officio Director
Dr. Andy Sidhu, DLitt '17
UFV Chancellor

Ex-Officio Director
Derrick Uittenbosch, BA Crim '13
Chair Emeritus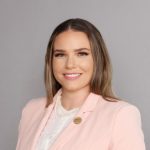 Executive Director, UFV Alumni Association
Whitney Fordham, MPA, BBA '09, bCRE
Director, Alumni Engagement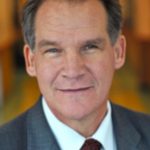 Alumni Representative on the UFV Board of Governors
John Pankratz
Chair, UFV Board of Governors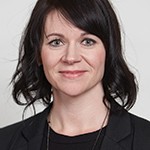 Alumni Representative on the UFV Board of Governors
Maxine Bouthot, BBA '07
Director, UFV Board of Governors