Affinity Program Offers
Great offers and discounts, and each partner gives back to the UFV Alumni Association.
Explore offers for:
TD Term Life Insurance
UFV Alumni save 5 on 10- or 20-year TD Term Life insurance premiums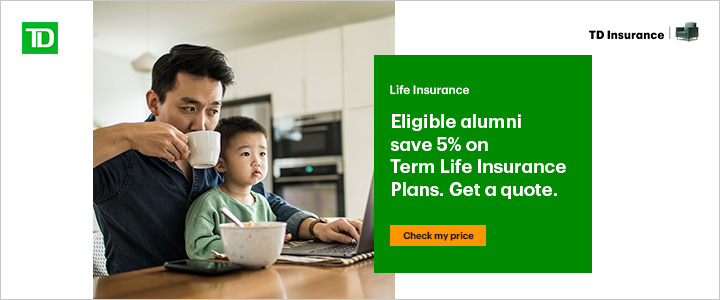 TD Life Insurance Company has been helping protect Canadians for over 25 years. You also have access to professional and experienced life licensed advisors who will work with you to help you determine the right insurance coverage to best suit your needs. TD Life Insurance Company gives University of the Fraser Valley alumni premium savings on eligible TD Term Life Insurance plans.
Get the benefits of TD Term Life Insurance:
Application process:You could get a quote without an obligation to provide your contact information.

Application process could take less than 10 minutes.

Available savings:
University of the Fraser Valley alumni save 5% on a new TD 10-Year or 20-Year Term Life Insurance plan. Or you could save a total of 10% if you are a TD customer.¹
Instant approval:

You could be instantly approved with no medical exam required for up to $1,000,000 If aged 50 and under.Option to conveniently make payments by credit card.

You have a guaranteed 30-day period to review your policy. In that time, coverage can be cancelled if you are not completely satisfied, any premiums charged are refunded in full.
Plan benefits:

Fixed monthly or annual cost over the entire length of your term.³
Automatic renewal at the end of each term for the 10- and 20-year plans until policy expires at age 80, without health questions or medical exam.³
Option to convert 10- and 20-year plans to permanent coverage any time before you turn 69 years old
Coverage of up to $10 million.
On death of the person insured, a lump-sum tax free amount is paid to their beneficiary to use however they choose.
Help provide financial security of your loved ones who depend on you
Apply for life insurance with TD Insurance and find out right away if you're approved for up to $1,000,000 in coverage, dependent on eligibility. Feel confident knowing your life insurance coverage can help protect your family's financial future. Should you pass away, your beneficiaries receive a tax-free lump sum benefit payment. They can choose to use it however they want: to help replace lost income, maintain their standard of living, pay for your children's education, pay off debt or cover your final expenses.
Feel confident your Term Life Insurance coverage fits your needs. Get a TD Term Life Insurance quote now by visiting www.tdinsurance.com/products-services/life-insurance/ufv-termlife
¹ The 5% or 10% premium savings is available to eligible applicants who apply for a new TD 10-Year or 20-Year Term Life Insurance policy. This offer cannot be combined with any other offer and is subject to change or may be withdrawn at any time.
² Instant approval is subject to the responses you provide to certain health and lifestyle questions in your application. Applicant must be 50 years old or under in the 6-month period following the date of application.
³ Rates are guaranteed not to increase for the length of your term, regardless of changes to your age or health. The premium will increase at the time of your term renewal.
⁴ Premiums increase when your term renews
TD Term Life Insurance is an individual life insurance plan underwritten by TD Life Insurance Company. Some restrictions may apply. See Insurance Policy for coverage details, including limitations and exclusions.
TD Health & Dental
Health & dental coverage to fit your needs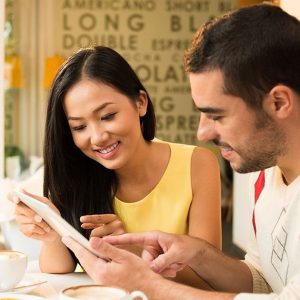 Our trusted affinity program partner, TD Insurance, is now offering Health & Dental benefits1 for the University of the Fraser Valley alumni. You can choose prescription drug coverage, dental coverage, or a combination of both. Vision and extended health care options (registered massage therapists, physiotherapists, acupuncturists, naturopaths, osteopaths, psychologists, social workers, chiropractors and more, depending on the plan you choose) are also available.
Key features of the Health & Dental plans include:
Guaranteed acceptance2 – No medical questions or exams when you apply for most plans.
No waiting period – Your coverage starts the first of the month following approval of your application.
Benefits for life – Once your application is approved you have coverage for as long as you need it (and your payments are made)
Hassle-free claims – Most prescription drug, dental, vision and extended health care claims can be processed instantly using your benefits card (other claims can be reimbursed quickly with direct deposit to your bank account so no more waiting for a cheque in the mail!).
Tax advantages – If you're self-employed or a small business owner, your Health & Dental payments may be a tax-deductible business expense.
Continued coverage3 – If you're losing employer group benefits within 90 days you can choose from one of four plans
How to get started with a TD Health & Dental plan:
Take advantage of your University of the Fraser Valley benefits today! Simply call TD Insurance at 1-866-883-5647 for a quote.
TD Insurance licensed advisors offer professional and personalized insurance advice to help you determine the right coverage for your needs. Plus, the TD Insurance Affinity Program helps support alumni activities. Feel confident with Health & Dental coverage that could suit your needs. Get a no-obligation quote now by calling 1-866-883-5647.
1 Health Assist is an individual insurance plan underwritten by Green Shield Canada (GSC). Not available to residents of the province of Quebec. Some restrictions may apply. See Insurance Policy for coverage details, including limitations and exclusions.
2 Acceptance is guaranteed for select plans as long as GSC receives the initial payment; other plans require completion of a health questionnaire and medical underwriting. Any other eligibility requirements? Just easy ones. To be eligible to apply for Health Assist plans, you must be a Canadian resident with valid provincial health insurance coverage.
3 Available on Health Assist LINK plans; to apply you must be under 80 years of age and Green Shield Canada must receive your application within 90 days of your group coverage end date.
*TD Insurance means TD Life Insurance Company.
TD Insurance Meloche Monnex
Get ready to save on home, condo and tenant insurance with preferred rates through the TD Insurance Meloche Monnex Program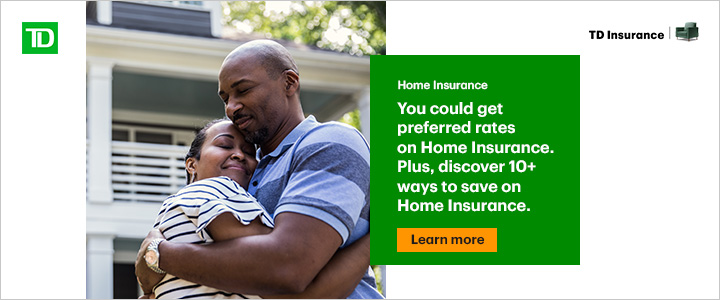 As a trusted partner, the TD Insurance Meloche Monnex Program is dedicated to helping University of the Fraser Valley alumni, get access to preferred insurance rates on home, condo and tenant coverage. TD Insurance is the leading direct response insurance group in Canada†, offering quality insurance products for over 70 years. From getting a quote to filing a claim, TD's knowledgeable advisors will work to find options that best suit you. Here are a few ways your savings can add up:
Having a connected burglar or fire alarm
Living in a newly built home
Your home is free of a mortgage or secured line of credit
The TD Insurance Meloche Monnex Affinity Program also helps support alumni activities, which is a win-win for you and your alma mater.
Feel confident your coverage fits your needs. Get a TD Insurance Meloche Monnex quote now by visiting www.tdinsurance.com/ufv
†Ranks based on data available from OSFI, Insurers, Insurance Bureau of Canada, and Provincial Regulators, as of December 31, 2021
BMO Mastercard
Help the University of the Fraser Valley support a rich program of events and services for students and alumni. After getting the BMO University of the Fraser Valley MasterCard, every time you spend on it, you help generate revenue to the University of the Fraser Valley Alumni Association to support these activities.
How to get a UFV BMO Mastercard:
Visit the UFV Alumni Mastercard program page to learn more and apply. BMO also offers SPC Student Mastercard options for the student in your life, which offer discounts and no annual fee!
Dell
As we continue to work and study remotely, UFV has partnered with Dell Canada to launch an easy-to-use portal filled with work-from-home essentials at an exclusive price for UFV employees, alumni, and students. Products available in the Dell portal are similar to the UFV standard monitors, laptops and docking stations employees use on campus.
Who can use the portal?
All UFV employees, students and alumni are welcome to use the portal for their personal purchase of Dell products; orders will ship free to your home address.
How to make a purchase:
To access the Dell portal visit: www.dell.ca/ufv.
Purchases made within the UFV Dell portal cannot be purchased using a UFV Scotiabank Pcard and cannot be used in conjunction with the UFV Computer Purchase Plan. Further discount and promotional codes are not eligible for use when purchasing through the UFV Dell portal.
If you have any questions, please contact the IT Service Desk at itservicedesk.ufv.ca, email itservicedesk@ufv.ca or call us on local 4610 or 604-864-4610
Bell Exclusive Partner Program
Get amazing offers on plans, phones and more. Online and by phone.
The Bell Exclusive Partner Program gets you exclusive savings on plans for you and your family (up to 5 lines) and amazing offers on new phones. Talk, text, stream and do more of what you love on the go on Canada's best national network 1. Bell Mobility brings you a reliable connection and blazing-fast speeds.
Offer details: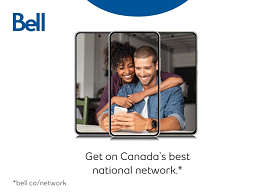 UFV alumni, take advantage of all these benefits when you make the move to Bell Mobility:
Savings of up to 30% on plans with unlimited data†
Discounts on our latest smartphones
The same great prices for up to 5 lines
Exclusive offers and everyday savings with Bell Advantages @ The Source TM
Check out offers at bell.ca/alumni and call 1 833 237-0603 to place your order.
1 bell.ca/network. †Beyond max speed data, speeds are up to 512 Kbps.
---
Contact alumni@ufv.ca for more information regarding these benefits.