Keeping in Touch — Four Lawyers at RDM LLP in Abbotsford are Alumni
There is no shortage of UFV alumni at RDM Lawyers LLP in Abbotsford.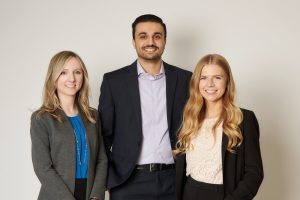 Marta Dean (BA '04) majored in psychology and completed an extended minor in criminology at UFV, then went on to earn a Bachelor of Laws degree from the University of Alberta in 2009. She's now a lawyer focusing primarily on wills and estates. 
"I like that my career allows me to help people, often when they're going through a difficult time in their life," she says. 
Stephanie Driedger (BSc '17) majored in biology and minored in chemistry at UFV. She currently has a general solicitor's practice at which includes corporate law, real estate, and wills and estate planning.
"I love the interpersonal nature of my career and having the opportunity to assist people with important decisions in their lives. I also am constantly learning, which keeps my everyday work life interesting."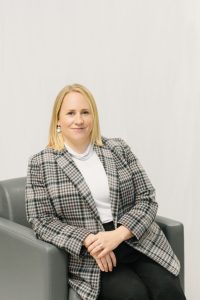 Stephanie Talbot (BA '05) majored in English and completed a French minor after graduating. She currently practises family law. 
"I enjoy practising in this area of law because it gives me the opportunity to assist people through very difficult life transitions, and there is never a dull moment." 
UPDATE: Since this was written, Stephanie Talbot has founded her own Lawfirm: Flow Family Law.
Ishpreet Rai (BA Crim '15, Hons) completed law school at the University of Alberta in 2018 and practises real estate and corporate/ commercial law. 
"One of the things I enjoy most about my practice is that I am able to add value to my clients' lives by assisting them through their real estate transactions, buying or selling a business, or otherwise helping them start up or expand their business."
Share This