Building Resilience to Thrive Cohort 5
By BC Chamber of Commerce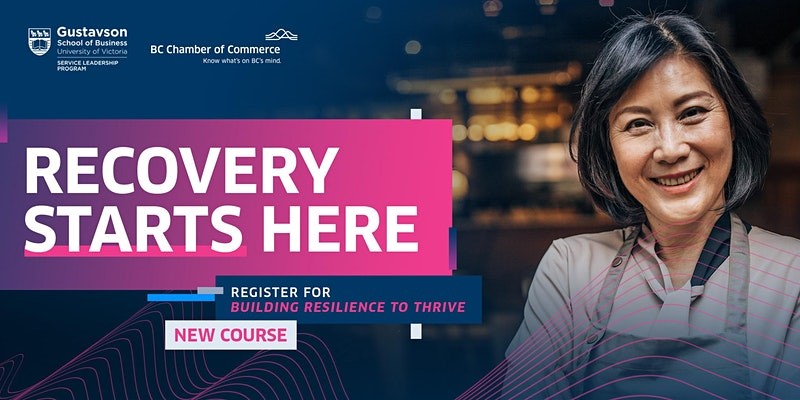 This is a new course in Building Resilience to Thrive, which introduces new concepts to help your business with recovery, resiliency, and growth. This course will be relevant to individuals/businesses that took the first course in the program as well as those that have not participated in the program yet.
Developed in partnership with the University of Victoria, Gustavson School of Business, the new Building Resilience to Thrive – Business Foundations online course will take you through how to build a resilient business using case studies, contemporary research, and practical experience. This 6-week course will examine the fundamental building blocks of great business: strategy, marketing, people, and processes, presenting new material you won't want to miss!
The course will run Wednesdays from July 7 to August 11, 2021, 11:00AM – 12:00PM PDT, and you will receive a certificate upon completion.
Share This