STEP Cafe
Transitioning from University to the Workplace
November 23

Abbotsford Campus - B121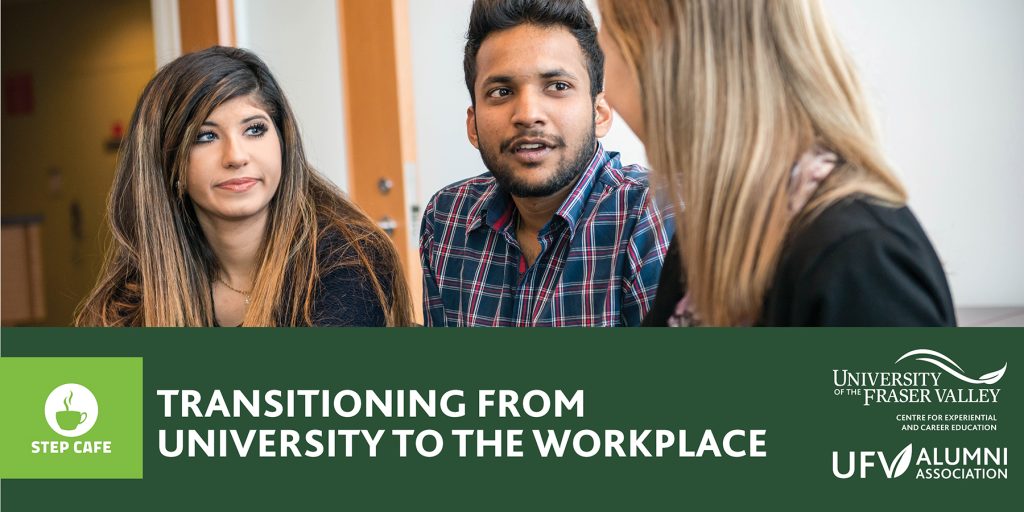 In partnership with UFV's Alumni Relations and CECE, STEP Café will be hosting an in-person Career Month panel for international students eligible for a post-graduate work permit on transitioning from university to the workplace. Join us to hear from alumni, employers, and an immigration consultant as they discuss how to navigate the transition, what resources and supports they used, how employers support alumni, and the advice they would give to upcoming and recent graduates.
November 23, 2022
1:00 – 3:00 PM
Abbotsford Campus – B121
Guest Panelists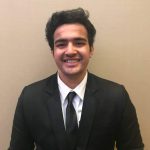 Mohammed (Mo) Bearingwala (CIS '21)
IT Service Desk Analyst
University of the Fraser Valley
Hello all! My name is Mohammed Bearingwala, but you can call me Mo if that is easier for you!
I am a Computer Information Systems graduate from the University of the Fraser Valley. I also completed two semesters of Coop work with UFV's IT Services and one semester with the Canada Revenue Agency's IT department.
While studying at UFV, I worked multiple jobs on campus, including International, Athletics and Campus Rec, and Residence.
I currently work with UFV's IT services as an IT Service Desk Analyst. I was very fortunate to get the coop experiences that I did, as they put me in a position where I had a full-time job, even before I graduated.
I look forward to speaking with you all, sharing my experiences, and hearing yours too!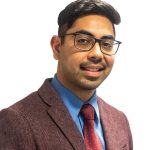 Harman Rathore (BBA '15)
Manager & Advisor
RBC On Campus at UFV
As Manager & Advisor, RBC OnCampus at University of Fraser Valley, I lead a team of Advisors who are dedicating in providing Financial Literacy & Advice to all the students who are part of UFV Community. I started with RBC in Dec 2018 and held various positions such as Banking Advisor, Financial Advisor, Assistant Branch Manager and currently as Manager- RBC OnCampus. I am UFV Alumni & Business graduate, who came to Canada as an International student from UFV's campus in Chandigarh, India. I got my Canadian Citizenship this year but have been calling Canada my new home since 2013.
Share This