Alumni Association commits to Canadian Blood Services as a Partner for Life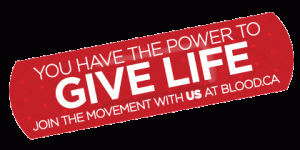 ABBOTSFORD – The University of the Fraser Valley Alumni Association has joined the Partners for Life program with Canadian Blood Services. Partners for Life is a nationwide program designed for corporate and community organizations to join forces with Canadian Blood Services and save lives.
Partners for Life gives the UFV alumni community an opportunity to show a commitment to saving lives by donating blood, platelets and plasma. If you are interested in donating blood on behalf of this group, please register as a member of the team at https://blood.ca/en/ways-donate/donate-partner/becoming-partner/team-member-registration. The UFV Alumni Association's partner ID# is UFVA480702. By registering just once, each donation made will be automatically attributed to the UFV Alumni Association's Partners for Life team.
The UFV Alumni Association has partnered with the Biology and Chemistry Student Association and the UFV Student Union Society to bring Canadian Blood Services to campus on a regular basis. A blood clinic will be held at UFV's Abbotsford campus on October 17, with regular campus blood clinics being scheduled twice a year.
Regular blood donation clinics can also be found throughout the Fraser Valley. Donors who participate under the UFV Alumni Association's Partners for Life ID are not limited to solely donating at UFV-hosted blood clinics, they may donate at any blood clinic nationwide.
All members of the UFV and greater communities are invited to take part in the Alumni Association's life-saving commitment by registering to donate with partner ID UFVA480702.
For more information about the upcoming blood donation clinic, visit the event page.
Share This