Breaking into the Financial Industry
Alumni Expert Panel Speaker Series
ABBOTSFORD – The UFV Alumni Association launched its inaugural Alumni Expert Panel Speaker Series with two back-to-back events on Breaking into the Financial Industry, held at the UFV Abbotsford campus on March 25 and 26. Students and alumni heard personal stories and insights from experts in the field, asked questions and networked.
Watch the full videos below.
Day one: Wednesday, March 25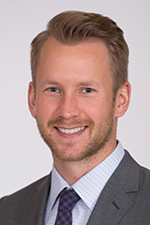 Derek Van Reeuwyk, CPA (BBA '12) – Senior Accountant at MNP
Derek is a Senior Accountant with MNP's Assurance group in Vancouver. Derek provides audit and financial reporting services to public companies, specializing in the mining and manufacturing industries. Working closely with his clients, Derek provides audit services and guidance on complex accounting and regulatory issues under IFRS reporting standards. He also offers feedback and support regarding new and developing accounting and assurance standards.
Derek wrote and successfully passed the Institute of Chartered Accountant's Uniform Final Examination (UFE) in 2014 and will achieve his CPA, CA designation in April 2015. He also holds a Bachelor of Business Administration degree from University of the Fraser Valley.
Matthew Ehrenreich, CIM (BBA '11) – Associate, Richardson GMP Limited
Matt Ehrenreich graduated from the University of the Fraser Valley with a Business Degree concentrating in Financial Management in 2011, and has since achieved his Chartered Investment Manager (CIM) designation while working for the largest independent wealth management firm in Canada, Richardson GMP.
After four years in the finance industry, having worked for both a bank and another independent investment firm prior to RGMP, Matt has developed a passion for investing and wealth management.
Matt has a developed a great interest in behavioral finance, the study of humans and how their emotions and behaviours impact their decision-making when it comes to saving and investing, and is working on a project that studies his own behaviour as he progresses through life, saving and accumulating wealth.
Matt gives back to the community by partnering with a local high school to run a Stock Market Simulation Challenge which he developed. Over the past seven semesters, more than 500 students have now been introduced to saving and investing by enrolling in this program.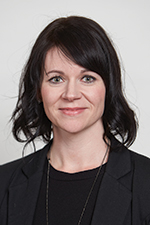 Maxine Bouthot (BBA '07) – Branch Manager, Envision Financial
Maxine has been a Financial Services Professional with Envision Credit Union for 15 years. As a strong believer in continuous learning, in addition to her BBA, Maxine has completed the Canadian Securities Course, IFSE Mutual Funds Licensing Course and has obtained a Management Certificate through Sauder School of Business. She is also in the process of completing her LEAN Greenbelt, a program that focuses on maximizing efficiencies through continuous improvement of processes.
Maxine is a Branch Manager with Envision Financial at their Hope location and leads a highly skilled team of financial professionals, ensuring the delivery of exceptional member service.
Day 2: Thursday, March 26
Shelley Besse, MBA (Dip., BAdmin '99) – President, Envision Financial
As president of Envision Financial, a division of First West Credit Union, Shelley Besse provides leadership to all of the credit union's lines of business in the Envision region.
Since 1984, Shelley has held a number of senior roles related to branch operations. She was appointed to lead First West Credit Union's transition efforts in 2009, followed by over a year serving as First West's senior vice-president of operations, sales and member experience. In January 2012, Shelley was appointed president of the Envision Financial, a division of First West Credit Union. In the same year Shelley received international recognition for her leadership and business acumen when she was awarded a Silver Stevie Award.
Shelley holds an MBA from Royal Roads University, a certificate in financial planning, is a graduate of the Stanford Executive Program, specializing in strategy and organizational design and has received an Operational Risk Management professional designation from the International Council for Operational Risk Management. Shelley currently serves as first vice-chair for the Surrey Board of Trade.
Lara Holtby (BBA '06) – Manager, KPMG Enterprise
Lara is a Chartered Accountant, and Assurance Manager at KPMG LLP. She graduated in 2006 from the University of the Fraser Valley with a degree in business. In addition to managing clients in a range of industries from retail and agriculture to non-profit, she is the head of recruiting for KPMG's Fraser Valley offices.
Randy Millard (BBA '01) – Assistant Director of Finance, City of Abbotsford
Randy is currently the Assistant Director of Finance for the City of Abbotsford. He has worked at the City for the last 15 years, overseeing various functions including financial and management reporting, budgeting, investments and payroll.
Randy earned his BBA degree from the University of the Fraser Valley (then UCFV) in 2001. He subsequently received his Certified Management Accountant designation in 2006. Most recently, Randy received an MBA with distinction in 2011 from Durham University in England.
Past volunteer work has included a term with the UFV Alumni Board of Directors as well as some time with Habitat for Humanity.
Share This