Creating a sense of belonging: Educator Nerlap Kaur Sidhu is honoured with a Prime Minister's Award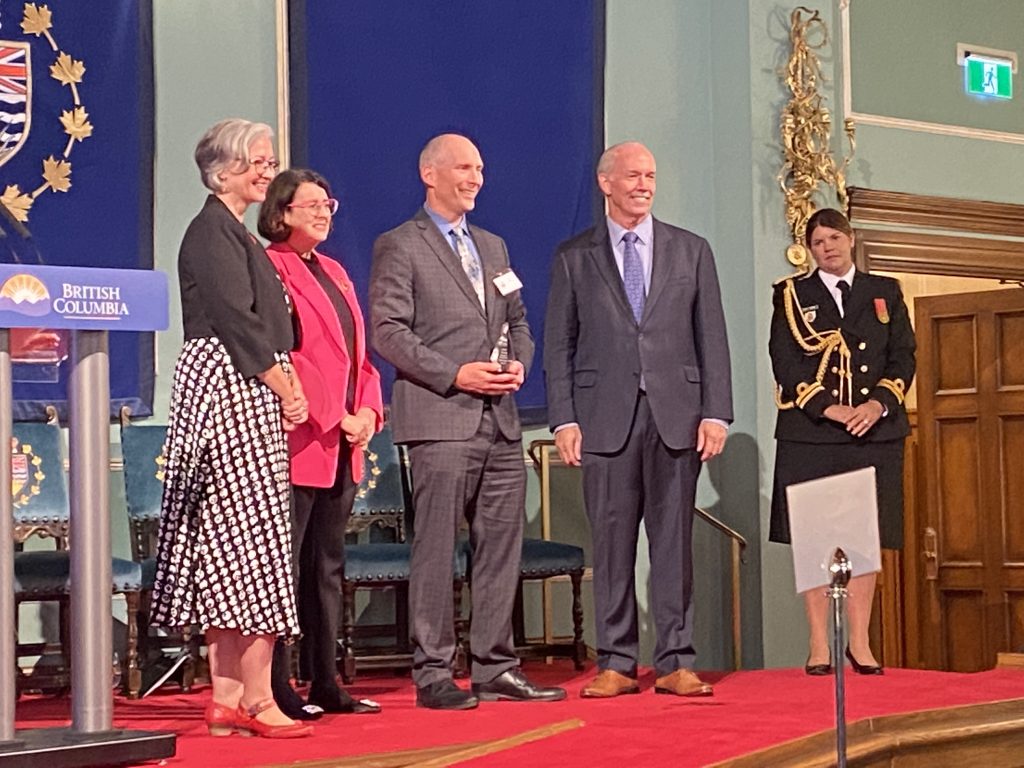 It's all about community, growth, and loving who you are. Educator, administrator, and UFV alum Nerlap Kaur Sidhu believes in recognizing each student's heritage, culture, and language in the classroom. For her work, Canada has recognized her with the Prime Minister's Award in Teaching Excellence.
"I hope to inspire others to see students as agents of change," says Sidhu. "While students may appear to be young in size and age, they most definitely have large voices, ideas, and hearts."
During her years in grade school, she went by Anita. A teacher anglicized her name, as was common practice in those days.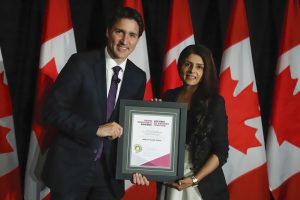 "UFV has shaped my career in a significant way. I completed my undergraduate studies there with caring professors who further connected me with our local community," she says. "I realized the importance of community and the importance of having a strong sense of belonging."
Her cultural experience and ownership of her heritage that informs her current practice.
"I am proud to be of Punjabi ancestry, which has not only influenced my career but also my scholarly endeavors," says Sidhu, "This includes reflecting and investigating my own identity through studying in the field of equity studies (curriculum and instruction) at Simon Fraser University, where I am currently working on my PhD in educational theory and practice."
Sidhu is a strong proponent of providing experiential learning opportunities.
"I have used experiential learning projects for many years to enable our students to develop a concrete understanding of equity and social responsibility, and to encourage them to take action as members of their local, provincial, and national communities."
A recent example is the Equity Backpack Project at Eugene Reimer Middle School.
It was her time at UFV that caused her to stop and reflect on her own identity and heritage, but also what inspired her to start projects such as the Equity Backpack one. "I discovered the significance of exploring my own identity and cultural heritage through the course work, specifically historical and cultural geography," says Sidhu. "This goes hand and hand with the Equity Backpack project as I continue to explore my own identity while I create safe spaces for our students to find theirs."
Despite being recently recognized with the Prime Minister's Award, Sidhu maintains a humble stance, recognizing the efforts of her community and sharing that this award is for all the contributors.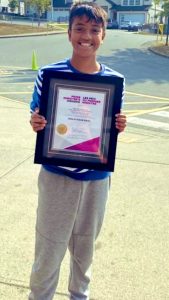 "All of this work around equity in education was a massive team effort," says Sidhu. She extends her gratitude to her students, families, trustees, civic institutions, and educators at Eugene Reimer, especially Dr. Ian Levings, who was recently recognized with a Premier's Award of Excellence in Education for his leadership. Dr. Levings has also worked training educators as part of UFV's teacher education program.
"Paving the way forward in equity education was challenging to say the least," says Sidhu. "However, Ian collaborated with our students, families, our teams, and community members to bring a positive change in educational practices. I am grateful for his efforts and leadership."
Nerlap is no longer at Eugene Reimer. Her work has taken her into her own leadership role as a vice-principal at Blue Jay Elementary. But her desire to make the world a more equitable place remains at the forefront. She has begun her journey into a PhD in education while continuing to grow her own leadership skills.
"I plan to continue to be a role model for all students, including students from marginalized communities," says Sidhu. "I hope to further create safe spaces in schools for celebrating diversity and difference while honoring each child's uniqueness. My next steps involve researching and authoring scholarly articles centered on the innovative ways to better our education system, thus meeting the needs of all learners in an ever-evolving world."
Share This