UFV Alumni Association launches Chandigarh chapter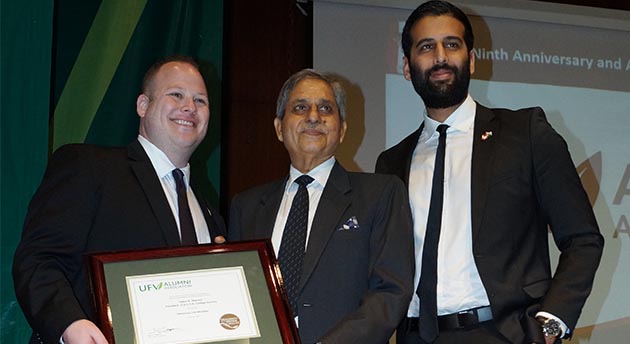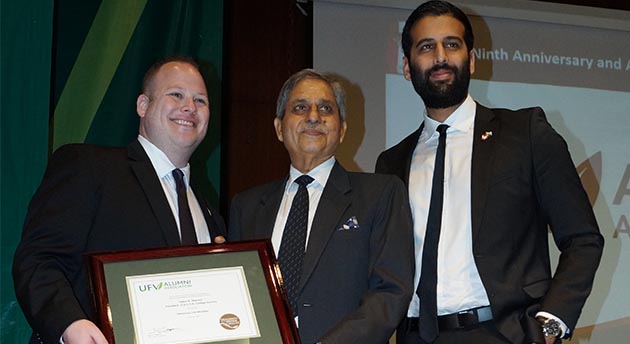 CHANDIGARH, INDIA –  Justin P. Goodrich, Board Chair of the UFV Alumni Association (UFVAA), announced the official establishment of the association's first international chapter at the University of the Fraser Valley's campus in Chandigarh.
UFV established its campus in India nine years ago, offering UFV's Bachelor of Business Administration program. Students can complete all four years in India, or transfer to Canada for third and fourth year to complete their studies. To date, the program has nearly 100 graduates, 65 of whom remained in Canada, and the balance returning to India to apply their new skills at home.
"It's important to ensure the association does all that it can to not only foster life-long relations between UFV and its alumni, and leverage the experiences of our Chandigarh graduates to help support and invest in future generations of students, regardless of where they choose to go in the world," says Nav Bains, UFVAA Associate Vice Chair.
The UFV Chandigarh campus is looking forward to exponential growth, with a projected 300 percent increase in students in the coming year.
"This is exactly the right time to launch a UFV alumni chapter in Chandigarh, as we want to ensure the infrastructure is in place to accommodate our future alumni," says Goodrich.
The evening also included the appointment of Mr. Upkar Sharma, Principal of S.D. College – UFV's local partner in Chandigarh – as an Honorary Lifetime Member of the UFV Alumni Association.
"Mr. Sharma has been a remarkable partner for UFV, and has been a driving force behind initiating an alumni chapter," notes Goodrich.
UFV President Dr. Mark Evered says, "We are delighted with the establishment of this new chapter. Our Chandigarh program is continuing to grow in size and quality and we celebrate and appreciate the success and support of our alumni."
Looking ahead, Bains notes that, "This is the beginning of not only a Chandigarh chapter, but also the beginning of a new chapter in the growth of our alumni association; one that we believe will not only unite alumni, but created additional support for current students."
Share This