UFV Online Book Club launches to engage alumni, faculty and staff
New group seeks to provide virtual connection and continued learning through times of separation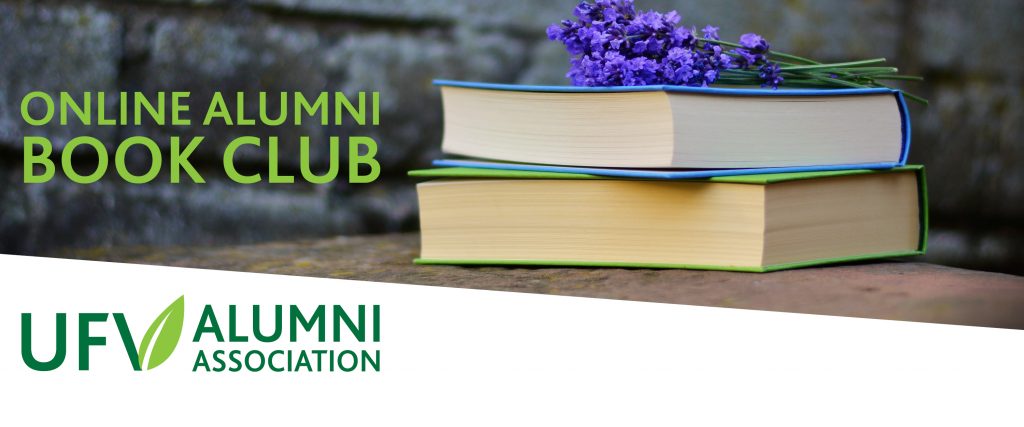 With the events of 2020 continuing to dictate how we interact in every area of our lives, it's safe to say that life looks very different from six months ago. We've had to adapt to new ways of working and playing, with a rule book that seems to be ever-evolving. While physical proximity is still a no-go, social connectivity has become more important than ever, with a focus on combating the sense of isolation that many have been feeling during the COVID era.
With this in mind, the UFV Alumni Association (UFVAA) has been working to find new ways to engage with alumni. Hot on the heels of the recently introduced UFV Connect Online Business Directory, we are excited to announce the launch of the new UFV Online Book Club for alumni, faculty and staff.
Administered by the experts at Professional Book Club Guru, the program offers a user-friendly platform which is easy to join and free to use, connecting with the group through an online, text-based forum to enjoy a new book every eight weeks. With options to sign up as discussion leaders, ad hoc participants or simply to read along and observe the chatter from your own laptop, there's a level of engagement to suit everyone.
The response has been very warm indeed. Many are happy to finally feel an affinity with a book club from their alma mater, and are excited to be able to connect with peers from the glory days. UFV Alumni Association Chair, Ali Siemens, says "I am keen to engage with alumni who I never sat beside in the classroom. The UFVAA believes in lifelong learning and a virtual book club is one way of offering this. I hope this book club offers alumni a chance to reconnect with old friends, make new ones, and learn something new."
Association Vice-Chair, Derek Froese, appreciates the book club as a means to connect with others during the current climate. "In these times of social distancing, it's more important than ever to ensure we connect with other humans on a relational level. I love that technology like the virtual book club can be used to bring us together across distances that would have been isolating a decade ago, and that we don't have to lose touch even when we can't touch."
The book club promises to tackle a range of topics, with reader votes being used to determine subsequent books choices for the group. Reading kicked off August 6 with 'From The Ashes' by Jesse Thistle, a powerful memoir of hope and resilience, and a revelatory look into the life of a Métis-Cree man who refused to give up.
If you haven't already signed up, what are you waiting for? We hope to see you there.
Share This