Your Guide to Living and Loving a Passionate Life
Alumni Expert Panel Speaker Series
ABBOTSFORD – The UFV Alumni Association held another successful Alumni Expert Panel Speaker Series with an event on the topic of Living and Loving a Passionate Life, held at the UFV Abbotsford campus on October 15. Students and alumni heard personal stories and insights from those who are living their lives with passion, asked questions and networked.
Watch the full video below.
Your Guide to Living and Loving a Passionate Life: Thursday October 15
Jamie Armstrong (Kin. Cert. '98) – Founder, Method Indoor Cycling
Jamie is an entrepreneur and athlete who founded Method Indoor Cycling in Kitsilano. Jamie is an accomplished athlete, triathlete, Iron man and recent Gran Fondo participant. He has a great interest in optimizing athletic performance, based on technique and body movement. Jamie studied Kinesiology at the University of the Fraser Valley.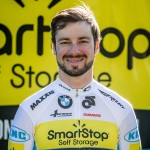 Zach Bell – Professional Cyclist, Olympic Athlete
Zach is a professional cyclist and Olympian who represented Canada at the 2008 and 2012 Summer Olympic Games. Zach is a two time World Championship Silver Medalist on the track, and a sixteen time Canadian Championship medalist on the road and track. He was the Canadian Champion on the Road in 2013. Zach is also an innovator and a philanthropist.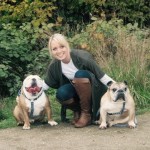 Cheryl Chatwin, MPT (BKin '08) – Physical Therapist
Cheryl graduated from the University of the Fraser Valley with a Bachelor in Kinesiology in 2008 before going on to complete her Masters in Physical Therapy from the Un​iversity of British Columbia in 2010. She is also an adventure guide and an entrepreneur. In her spare time Cheryl enjoys biking, paddling, participating in triathlons, and of course spending time with her two beloved English Bulldogs​.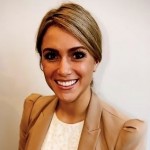 Dr. Rachel Statz, DC (BKin) – Chiropractor
Rachel obtained her Doctorate of Chiropractic degree with honours from the Canadian Memorial Chiropractic College and received awards for her academic, clinical and community contributions. Prior to her chiropractic degree, Dr. Statz studied kinesiology and human kinetics at the University of the Fraser Valley.
Share This