Keeping in Touch — Derek Epp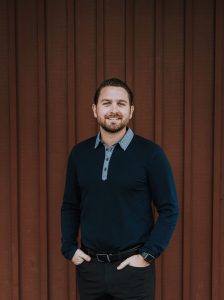 Derek Epp (BSW '15), whose Xwélmexw name is Weli'leq, is the elected Chief of the Tzeachten First Nation, part of the Ch'iyàqtel Tribe. He is a proud descendant of the Wealick family. 
During his studies at UFV he pursued an overseas practicum at an Aboriginal Child Protection Agency in Melbourne, Australia, where he learned about similarities between issues faced by the Stó:lō people and the Indigenous people of Australia. 
After returning home, he decided to use his education to serve his community by working with Xyólheméylh (Fraser Valley Aboriginal Child and Family Services Society). 
"I look forward to making our members, our ancestors and future generations proud by progressing Tzeachten through the community's vision and ensuring to continue to build a healthy community through culture and developing social services." 
Derek is also leading the launch of the new Tzeachten FC soccer club.
Share This