Keeping in Touch — Mark Filiatrault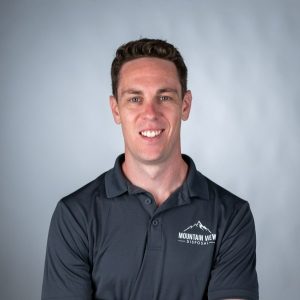 Mark Filiatrault (BBA '11) started his professional life working as a Certified Public Accountant (CPA) for a public practice firm for several years and subsequently as a controller for a local produce business.

"I was exposed to a wide variety of businesses and industries and always had an interest in starting my own business." 
He began talking to a long-time friend who has a background in the waste industry and was also looking to make a career change. 
They decided to start Mountain View Disposal, their own waste management company, offering garbage, recycling, and organics services. 
He now works part-time as an accountant while also operating the new business. 
"Although my days are very busy, I really enjoy the variety of work and the challenges in establishing a new business. Within the same day, you can find me doing a variety of things, from auditing financial statements to making sales calls and hopping in one of our trucks to dispose of customers' waste. 
"We pride ourselves in developing strong, local relationships while offering unrestrictive contracts. We are very committed to being an environmentally sustainable company and are working diligently to partner with other local businesses to make sure that the waste we dispose of is processed in the most environmentally friendly way possible." 
Share This