UFV: Open House
October 21

UFV Abbotsford Campus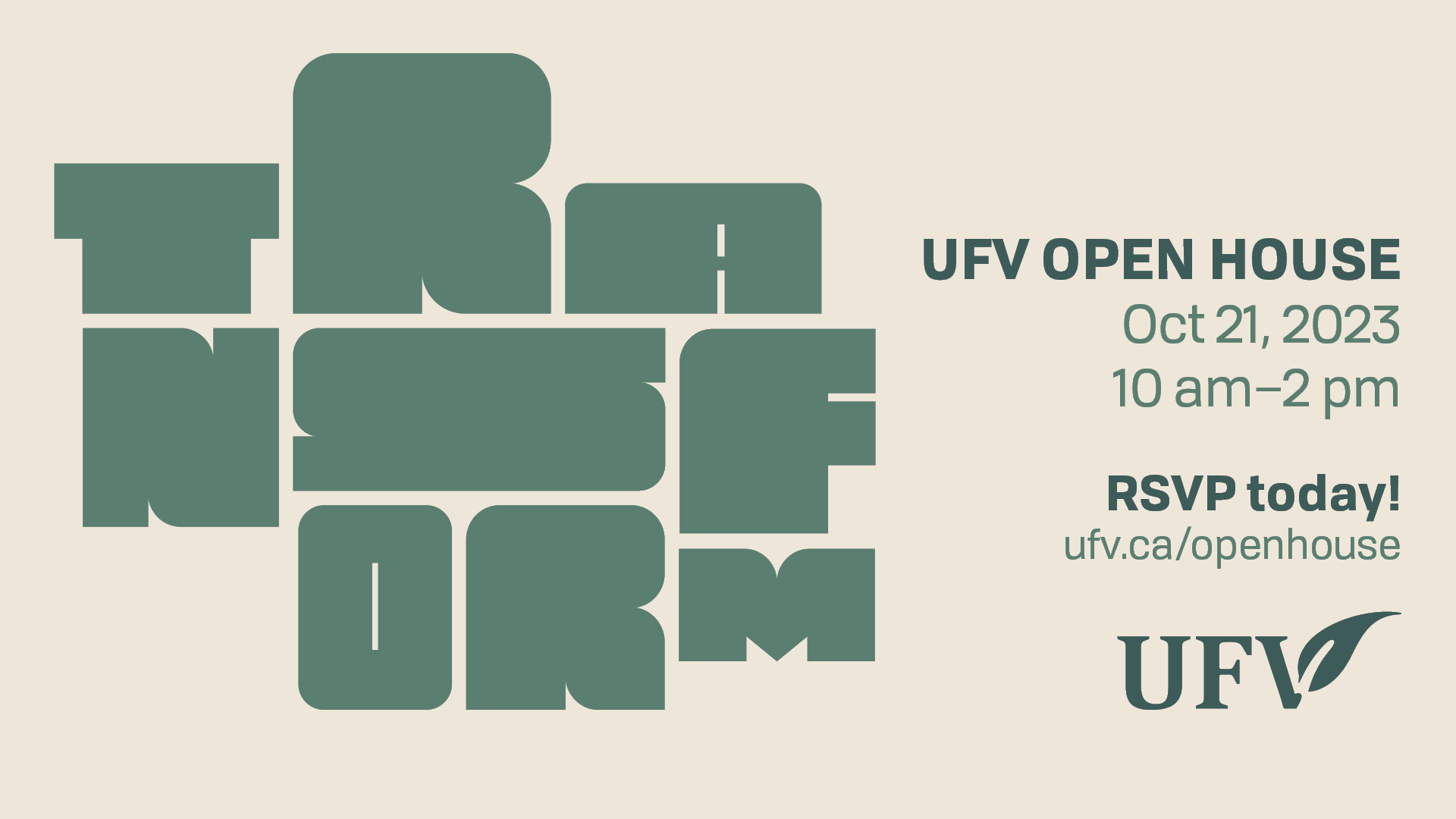 UFV is hosting an in-person open house on Saturday, October 21, 2022 (between 10 am and 2 pm) at the Abbotsford campus. Learn more at ufv.ca/openhouse/
UFV Open House is an informative, fun-filled day where you can experience what UFV has to offer. Whether you have already applied to UFV or are still exploring options, this event will be the perfect opportunity to:
Ask faculty questions about programs, and discover paths you might not have thought about
Chat with current students to get first-hand insights into university life
Tour the campus: what better way to get excited about student life than to explore the grounds?
Connect with student services and recruiters to learn more about life at UFV
Win great prizes — including bookstore gift cards, surprise bags, and more!
This event is also open to student supporters (including parents, guardians, educators, student counsellors and friends).
Questions? Please reach out to info@ufv.ca.
For event updates and exciting opportunities follow goufv on Facebook and Instagram.
If you're unable to attend the Open House – don't worry! You can book a 15-minute phone call with a student recruiter, your go-to source for questions about the admissions process, program requirements and registration.
Share This