Nik Venema new board chair of UFV Alumni Association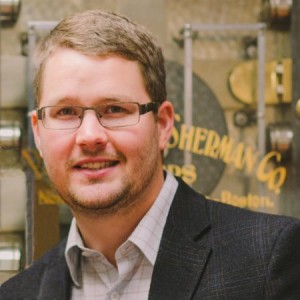 FRASER VALLEY – Nik Venema is the new board chair of the University of the Fraser Valley Alumni Association. He joined the voluntary board in 2012, serving as member-at-large, treasurer, and most recently as vice-chair. Venema is replacing Justin P. Goodrich, who nearly completed his two-year term as chair, stepping down three months early to join the UFV Board of Governors.
"The Association has experienced unprecedented growth under Justin P. Goodrich's leadership for the past two years," says Venema. "We are thankful for his service as chair and are pleased that he will now serve the association, ex-officio, as chair emeritus."
The new chair says the UFV Alumni Association has come a long way over a short period of time. Its new mentorship program is creating career opportunities for UFV students and alumni, and the expert panel series is bringing relevant and practical alumni experience to the classroom.
"That said, we have a lot of work ahead as we continue to improve our programming and provide value to our current and future membership. Our board, arguably the strongest the association has seen, remains committed to seeing every alum engaged," he adds.
Venema graduated UFV with a Bachelor of Business Administration in 2012. During his studies at UFV, he served in university governance as a member of both the UFV Board of Governors and Senate, worked as a calculus supported learning group leader and also as an economics research assistant.
After completing his undergraduate degree, Venema earned a Master of Science in Finance at Simon Fraser University, then began working in quantitative risk management and derivative pricing at FINCAD. He currently works there as Communications Lead. He and his wife live in Langley.
Maxine Bouthot will assume the role of acting vice-chair. She graduated from UFV in 2007 with a BBA, and joined the UFVAA board in 2014. Bouthot is a Branch Manager with Envision Financial. She and her family live in Chilliwack.
Outgoing chair Goodrich says he feels privileged to have served with the UFVAA, and looks forward to his new advisory role as chair emeritus. He congratulates the incoming chair and wishes the board continued success.
"Nik is a man of tremendous character and integrity, and will do a remarkable job leading this organization," says Goodrich.
The UFV Alumni Association serves 34,000 alumni locally and internationally, offering ways to stay connected to UFV through events, networking and mentorship opportunities, awards, affinity programs, and more. For more information, visit ufvalumni.ca.
Share This