School of Social Justice and Global Stewardship hosts community launch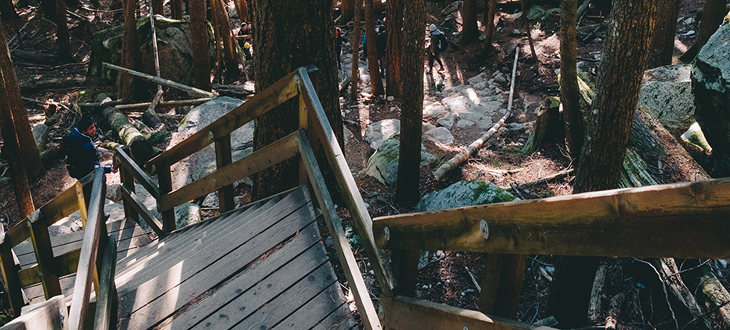 It should come as no surprise that the University of the Fraser Valley sets its sights on creating a global impact.
The university has offered courses in global stewardship and social justice before, but now the College of Arts has amalgamated these subject areas into one school which will embody the spirit of engagement, transformation, and activism.
The School of Social Justice and Global Stewardship, known as SoJust, has been formed to encompass the major and minor program areas of Global Development Studies, Indigenous Studies, and Peace and Conflict Studies, the Latin American Studies extended minor, and certificate programs in Indo-Canadian Studies, and Migration and Citizenship.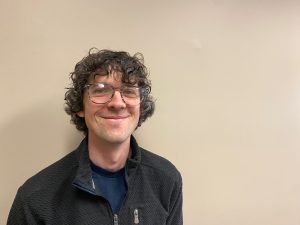 "The idea that birthed SoJust was bringing together these small program areas that have like-minded interests," says Paul Brammer, the school coordinator for SoJust. "Whether it's research and teaching interest or areas of expertise, we want to bring them together to create an interdisciplinary school with an interdisciplinary student body.
"The spirit of SoJust is all about breaking down the walls between our disciplines, creating an interdisciplinary space that is more of a shared vision, a shared community."
Bringing these disparate pieces together under one label is just a small step in ensuring that these global impact related disciplines continue to thrive, but also serves to help them grow.
In addition to housing robust degree programs, the department also aims to bring practical experience to campus, to help bring perspective to students.
"We're planning to have our inaugural Activist-in-Residence for SoJust, similar to the Writer-in-Residence that the English department has," notes Brammer. "The activist, and they'll be tasked with a combination of working with students, working with faculty, and bringing in their own expertise from their own communities, from wherever they're working or wherever they're active."
The school is in the process of hiring its inaugural Activist in Residence who will begin their work in the new academic year, along with the launch of courses under the SoJust label.
The first SoJust course, SJGS 100 will be offered for the first time in the fall. This interdisciplinary offering features expertise from a variety of faculties involved in the SoJust. This is only the first step. More interdisciplinary courses are being planned.
The launch, which celebrates the beginning of this school's journey, is a two-day affair, running March 31 and April 1.
The March 31 date is set to be a more traditional academic launch, with a morning of research presentations by current upper-level SoJust students and recent graduates from SoJust programs. In the afternoon SoJust faculty Geetanjali Gill and Nicola Campbell will be hosting a keynote conversation with Sarah Kamal.
"You can fast-grow an old-growth forest, which is amazing." — Paul Brammer
"Sarah is currently project lead in Lytton with Kanaka Bar Indian Band," says Brammer. "The project is called Wo-wum: Calling all People. It is about community engagement and land recovery. Lytton was hit badly by fires a couple years ago and hit really badly by droughts last year. Sarah is working with the Indigenous community on land revitalization and community engagement."
Kamal's keynote takes place on the Abbotsford campus in B101 at 1:00.
On April 1, the launch is heading out doors. Community members will be invited out to participate in the planting of a "pocket forest" in the Miyawaki tradition on the territory of the The'wá:lí Nation. The event, which runs from 10 a.m. to 1 p.m., will feature performances, talks, and food.
"The idea of a pocket forest come from this Japanese school of thought where you can grow a 200-year-old forest in 30 years," says Brammer. "You can fast-grow an old-growth forest, which is amazing."
The planting itself will be on a small one-metre by one-metre plot of land.
"We're inviting people to come out, bring their boots, bring their gloves, bring their kids," says Brammer. "I'll be bringing my two sons."
To take part in this launch event, registration for both events can be found here:
Share This