Criminal Justice alumnus pens peacekeeping book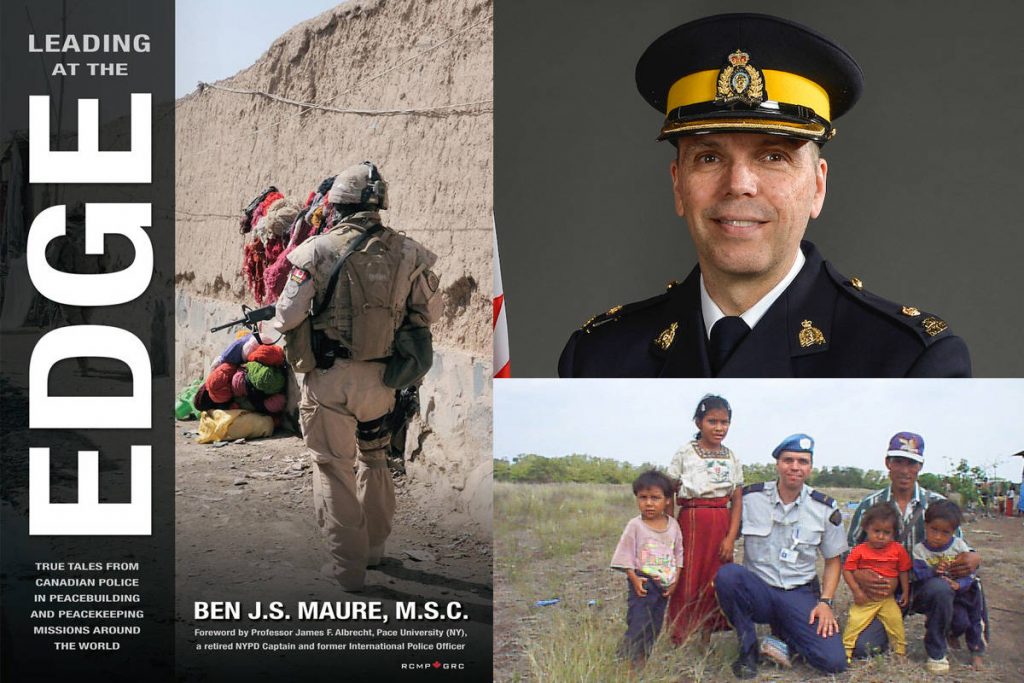 Canada is well-known for its reputation as a peacekeeping nation.
And a UFV criminal justice alumnus has written a book to let the world to know more about the role of Canadian police in peacekeeping.
Leading at the Edge: True Tales from Canadian Police in Peacebuilding and Peacekeeping Missions around the World, by Ben Maure (MA '10), is a collection of 10 short biographical stories about the work of Canadian police peacemakers and peacekeepers overseas.
Maure is a current RCMP member with more than 30 years of diverse experience with the national police force, including that of being a Canadian diplomat in the Dominican Republic. Through the RCMP Foundation, he has recently licenced Leading at the Edge: True Tales from Canadian Police in Peacebuilding and Peacekeeping Missions around the World.
In 1999, Maure completed a one-year secondment tour of duty as a United Nations peacekeeper in Quetzaltenango, Guatemala, promoting human rights and democratic policing. He speaks five languages and has traveled to more than 26 countries around the world. He is also a recipient of the Governor General's Meritorious Service Cross.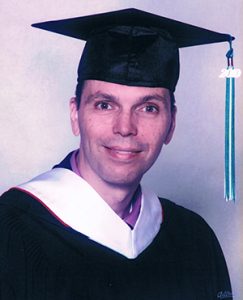 "The idea to write a book about Canadian police peacekeeping came during a late-night shift one day in 2008. Back then, a colleague and I had stopped for a coffee break (yes at 3 am) and we started to talk about democratic policing and our United Nations missions. At the time, I was enrolled in a UFV Master of Arts degree in Criminal Justice. Although I could have turned peacekeeping into the topic of my research paper, I wanted to join a National Security team within my organization. As a result, I elected to do my research on terrorism financing. That research project caught the attention of senior management at national security and soon I transferred to that section."
Maure credits his UFV experience with helping to prepare him for high-level responsibilities within the RCMP's National Security Unit.
"But it did not stop there. My UFV studies also helped me get a job I never thought I would attain: that of a Canadian diplomat at one of our foreign embassies. Having the education and the job knowledge made me a very competitive candidate for the coveted job of RCMP Liaison Officer to the Dominican Republic."
He found that he had a strong desire to tell the Canadian public about how Canada promotes democratic policing and human rights in emerging democracies.
"That is when I started writing — in front of the Caribbean Sea in the Dominican Republic. What a great way to get inspiration. I dreamt big and UFV made it all possible! There is no doubt that the many writing and research skills I learned at UFV made writing a book possible and easier than I had anticipated."
Although the book is about Canadian police peacekeeping, at its core, it is about the career of policing, Maure notes.
"Policing is under a lot of scrutiny these days — and for good reason. However, I believe that a message is being lost in that policing is a very noble career that offers incredible challenges and opportunities like no other. The great majority of countries I have visited have been through work related to my policing career."
Leading at the Edge will give students of criminology, social justice, political science, peace studies and other disciplines a taste of what it is like to be a Canadian and foster human rights and democratic policing to fledgling democracies. The countries discussed in the book are Namibia, Croatia, Guatemala, Kosovo, East Timor, Sierra Leone, Sudan, Jerusalem, Afghanistan and Haiti.
"The tales from the police officers that are recounted in the book illustrate how these Canadians positively influenced their host country to make the world safer and better," says Maure.
"I am hoping that anyone picking up a copy of Leading at the Edge will be inspired and will realize that with efforts and determination, every dream or goal is attainable."
Maure's peacekeeping experience affected his approach to his own career and life.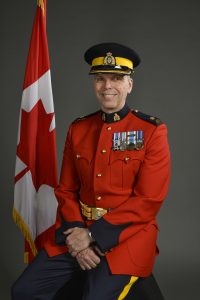 "Working in an environment that provided opportunities to help some of the world's most destitute people had a profound effect on me. It made me realize how privileged I had been as a Canadian. For this, I wanted to give back and continue on my journey to help citizens of the world. My tour-of-duty with the United Nations definitely reinforced my belief that I had chosen the right career path: policing. Rubbing shoulders during my mission with ambassadors, lawyers, professors, other professionals and highly educated people made me realize that if I wanted to move further in my career and continue to help others, education was the key. Coming back from my mission, I enrolled in continuing education and made my way to UFV, where my studies provided me with life-changing opportunities."
Maure sends a shout to some current and former UFV crim faculty who supported and inspired him.
"I would be remiss not to mention the enormous support I received throughout my UFV studies, but also, throughout the writing of this book by professors Darryl Plecas (now retired) and Irwin Cohen. They were instrumental in making me believe in myself and helped me reach new heights. Professor Garth Davies, who taught classes at UFV and later moved to SFU, also contributed to my book."
And now Maure wants to give back to UFV and he needs your help!
"Without my UFV studies, my book would never have happened, so I am much indebted to UFV. To show gratitude, I have committed to give back 50% of the book's proceeds to the UFV for every book I sell through this UFV campaign. I want to help students to pursue their dreams, like I have pursued mine."
The most affordable version of the book and the fastest way to acquire a copy is to download it through Amazon.ca or Amazon.com.
A printed version of the book can be obtained on Amazon.ca but is also available at The Owl & The Cat Bookery in Chilliwack, near the UFV campus.
For yet more info on the book, the author and some of the people and organizations that have supported it, please visit www.benmaure.com. You can also follow Ben on Instagram at: Leading_at_the_Edge.
Share This