Expecting the unexpected – navigating life's twists and turns while giving back
If someone had asked Darren Penner back when he entered UFV in '93 where he imagined he'd be by now, chances are he wouldn't have come close to guessing accurately.
Kicking off his studies at UFV with first a Biology program, followed by some general studies courses, a career in law would probably have been the furthest thing from his mind. As would serving as a UFV Alumni Association director and the honour of being named one of UFV's Top 40 Alumni in 2014, all of which happened along the way.
But the route to his current profession in law was far from linear. Nor was it quick.
With nothing really 'sticking' for him, Darren took a break from his university studies and worked a number of jobs in places ranging from pizza restaurants to cruise ships. A four-month stint in the UK followed in early 2000 before heading back home to the Fraser Valley and taking a deeper look at where he was headed.
"I realized that I really needed to get myself back to school and that's when I made the decision to start my history degree."
Now pursing a long-time interest, Darren immersed himself in everything the history program had to offer, drawing deep inspiration from faculty members such as Sylvie Murray and Eric Davis. The accessibility of his professors played no small role in Darren's affection for UFV's unique learning environment, which he fondly recalls today.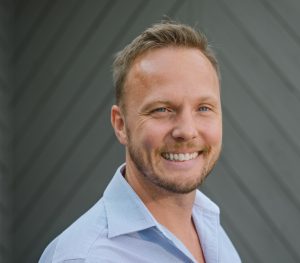 "I was inspired to take history by the quality of the instruction and my fascination with the subject. The professors were excellent and provided a positive, supportive learning environment. I would highly recommend history at UFV to anyone considering an arts degree."
Many history students go on to teaching careers, but that was not the direction Darren chose. When he was still exploring by taking general studies, a business law course piqued his interest. He started thinking about pursuing a law degree, and he found that his history studies, with so much focus on writing and critical inquiry, served him well.
"History was great preparation for law," he says. "It provided great opportunities for learning how to analyze and write better."
Once he began investigating his options for this next chapter, Darren was pleased to learn that his credential from UFV would be just as valuable as one from a larger school in terms of gaining admission to a law program elsewhere. This meant he was able to stick with the learning environment and small class sizes he had so enjoyed at UFV, rather than switching to a bigger school, as he had feared may be necessary.
Fast forward to 2004. Two weeks after his 30th birthday and with the ink still drying on his parchment, Darren was accepted to the Faculty of Law JD program at the University of British Columbia, from which he graduated in 2007.
The rest, as they say is history. Or not.
With 12 years of practising law under his belt, Darren is currently an immigration lawyer at Quadro Law in Vancouver, where he uses a strong background in corporate and commercial law to help understand his clients' business needs as part of their immigration plan.
And he's also giving back.

Regular pro-bono work has been important to Darren throughout his legal career, and he's excited to be lending his services to a new program, LEAD — Legal Extended Assistance Discount, the first plan in Canada to provide no-membership access to affordable legal services, offering a 10% discount on its lawyers' regular hourly rates.
"Getting involved with the LEAD Benefits was a no-brainer," says Darren "I thought it was a great way to help out and make costly legal services more affordable for the community, and those who may not expect to need them."
Because one thing's for sure — you never quite know what life has in store. And Darren's journey is testament to that.
Share This