Nick Fengler never dreamed of being a brewmaster when he first stepped through the doors of UFV.
"I've been interested in biology since I was a kid," says Fengler. "I was pretty sure I was going to do something that was along the lines of environmental biology and ecology."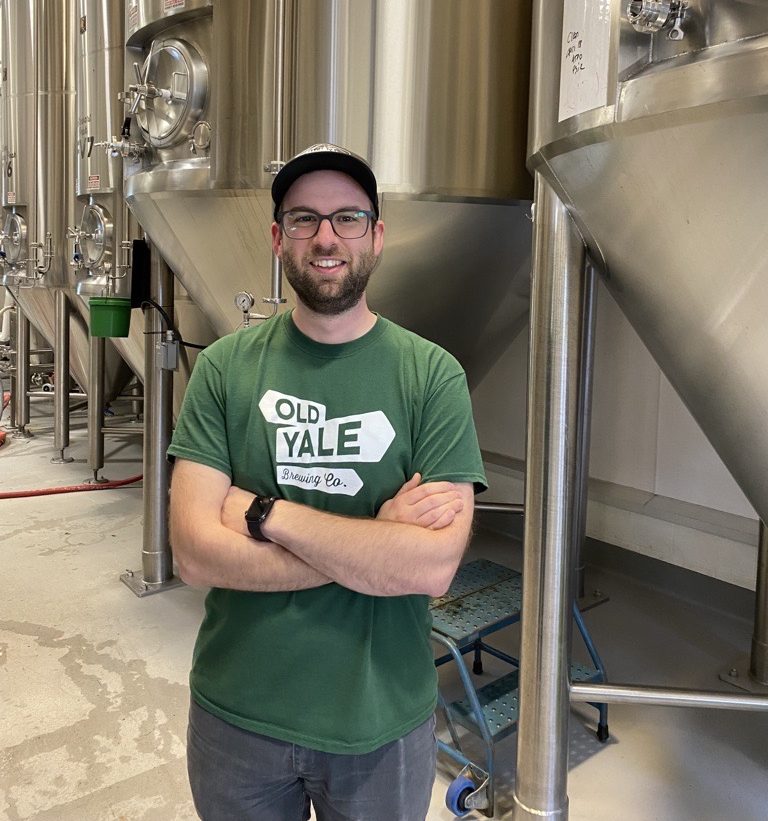 Fengler took on a full course load at the beginning, but doubts entered his mind soon after. Despite putting in his best effort in his science courses, his energy began to wane when the math-based sciences reared their head.
"Some of the physics based more math-based stuff was a little bit more than just my normal effort level," says Fengler. "So, I took reduced course load the second fall to try to reassess. I wasn't sure if I might switch to the business program or something completely different."
But Fengler pushed through and completed his Bachelor of Science in 2010, long before the craft brewing boom.
"I graduated and thought I would take a little break; do whatever job and I'd figure out something in a few weeks. That turned into a month, which turned into a little while."
Eventually he landed a contract biology position with Fraser Health, but that didn't feel like the right fit. Then he moved on to a position in plotting migratory birds in Vancouver, to assess the environmental impact of installing a new pier.
"I got to apply everything I'd learned. It was pretty cool for the first 320 times that I had to do my plotting," says Fengler.
But the repetitive work of counting bird droppings in a 1 by 1 metre square quickly lost its lustre.
Fengler abandoned his science work, and quickly spiralled into a career crisis, doing odd jobs to make ends meet. He found himself in numerous conversations around building a new career, and this is when a friend of his pitched the idea of brewing.
"Craft beer wasn't really that big in 2012," says Fengler. "I think there were eight in the Lower Mainland, and most of those were in Vancouver."
With some hesitance, Fengler wrote to as many local breweries as he could inquiring about becoming involved in brewing, touting his biology and chemistry background.
Dead Frog Brewing in Langley was the only to answer the call, and after meeting with their head brewer Tony Dewald, Fengler was offered a job.
And after two years, Fengler finally got the opportunity he was waiting for. He went from cleaner to night brewer, to head-brewer within 18 months.
"I made a lot of mistakes," says Fengler. "They were very gracious."
Through this opportunity, Fengler launched his first recipe: Rocketman ESB. A proud achievement for the fledgling brewer, but the beginning of an epic journey.
"I take almost as much pride in the fact that they can do something that's really good. It doesn't have to be me that came up with it."
Since then, Fengler was headhunted to begin a brewing program at Kwantlen Polytechnic University, then helped launch Ravens Brewing in Abbotsford.
"When we opened Ravens, I just did whatever needed to happen," says Fengler. "I was involved with the build out of the brewery, the brewing, social media, going to all the events, and doing all of the things."
In 2017, Fengler decided to transition to Old Yale Brewing. He's now been brewmaster there for six years.
Once he was the learner, but now Fengler is the master.
Under his supervision, new brewers have been coming in and learning their craft. In fact, just recently one of his staff (also named Nick) released his first recipe: a West-Coast Hazy IPA.
"I take almost as much pride in the fact that they can do something that's really good. It doesn't have to be me that came up with it," says Fengler.
When it comes to leadership, Fengler has confronted a new frontier.
"What I've learned is that every supervisor or leader or whatever you want to call that has their own style and I'm still figuring out exactly what mine is," he says. "It's been an interesting personal growth journey, having to lead a team and not having to be there to make the decisions. I was able to progress fairly quickly in my career and a lot of that is because I was okay with taking responsibility, making the decisions, and dealing with them.
"If things went wrong, then I would just figure it out. You can't really do that when you lead a team. Not in the same way, because now if you did it wrong it's a person."
In Fengler's wake, his protégé at Raven's Brewing has won numerous awards, and the other Nick at Old Yale has made a very tasty concoction, unique to him.
Despite his apprehension, Fengler has been leading a new generation of award-winning brewers, carrying on the legacy that was given to him when he began his journey back at Dead Frog.
Share This