TD Webinar Series: An Introduction to Money Management

Join the UFV Alumni Association and TD Insurance for this free, informative webinar on your lunch break to learn about a number of skills and terms around budgeting, credit, and investing basics.
Open to alumni, students, staff and faculty of UFV, this Zoom webinar promises to shed light on how to make your money work for you!
Register before April 14 for a chance to win a prize pack from TD Insurance and the UFV Alumni Association!
April 19, 2023
12 PM – 1 PM
Online via Zoom
Topic:   Intro to Money Management:
This presentation covers financial literacy topics:
Budgeting
Prioritize your money
Look forward
Adjust and realign
Steps for creating a budget

Income
Expenses
Debt obligations
Managing debt
Discretionary spending
Credit
How do credit cards work
Is credit right for you
How does interest work
How is interest calculated
Building credit history
How is your credit score calculated
How credit can impact you
Credit card fees
Are credit cards a good idea
Should I pay down my debt or save
Investing Basics
Note: The presentation is intended for informational purposes only. The information provided is not intended as financial, tax, legal, accounting or other professional advice to you, and should not be relied upon in that regard. As always, please consult with appropriate professional advisors to discuss your specific situation.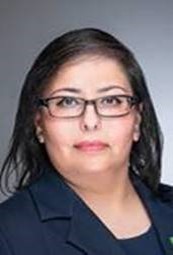 Arminder Bedwal — Branch Manager
Amrinder has progressed thorough several branch banking roles over 20 years with TD. She is known as an effective, efficient, and passionate leader who focuses on developing her colleagues and building strong relationships. She is a process-oriented sales coach with a proven record of achievement and success in driving business growth, creating customer loyalty, and developing talent. Amrinder's positive impact goes beyond the branch as she is an active volunteer and a TD Ready Commitment Ambassador. She is currently pursuing her BBA in Human Resources Management.
Share This