The Complete Works of William Shakespeare – Abridged
Presented by Bard in the Valley
July 16-July 24

Across the Fraser Valley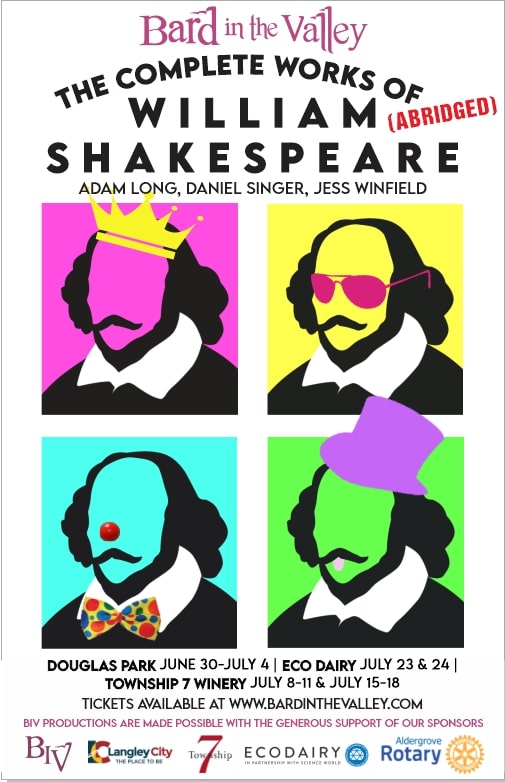 Enjoy an evening of Shakespeare under the stars with some of the finest wines and produce that the valley has to offer…
Don't miss the chance to enjoy 'The Complete Works of William Shakespeare – Abridged' brought to you by Bard in the Valley. This talented troupe comprises many UFV alumni who come together to bring these theatrical delights to the community.
Select dates and locations until July 23.
Booking information and tickets here.
Share This