Welcoming new directors: Alex Parkinson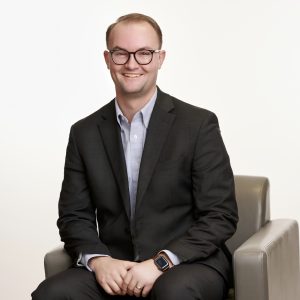 A proud history alum and lawyer, Alex Parkinson (BA '18) is one of four new board members to join the UFV Alumni Association this month. He was welcomed at the September 27 regular meeting of the board.
Now a lawyer at RDM Lawyers LLP in Abbotsford, Parkinson hopes to return to UFV to help contribute to its continued growth and prosperity.
"I enjoyed my undergraduate studies at UFV and am excited to see the school continue to grow and develop," says Parkinson. "I hope that it continues to offer more new and exciting programs for residents of the Fraser Valley to have a top-notch university close to home."
Parkinson hopes to expand the UFVAA's network of alumni, to ensure that more of the community can participate in its programs and offerings.
Already, he lends his talents to several local organizations including the Abbotsford Downtown Business Association, and the City of Abbotsford Innovation and Public Affairs Advisory Committee.
When thinking back on his degree, Parkinson fondly recalls working with Professor Scott Sheffield on a research project that involved having to dig through the archives at the Reach Gallery and Museum.
"My undergraduate degree prepared me to apply for law school and be accepted into the program at UBC," says Parkinson. "I found the skills I learned in my BA assisted me with succeeding in law school."
The UFV Alumni Association's volunteer board is dedicated to the Association's purpose of "fostering lifelong relationships between alumni and the University and the Fraser Valley through advocacy, support, service and communication".
"We are so very excited to be adding Alex Parkinson's skills and talent to our Board of Directors," says UFVAA Executive Director Whitney Fordham. "His legal expertise and dedication to community engagement make him an incredible addition to our Board."
Welcome, Alex.
Alex will also be speaking at "What to do with Your History Degree" on October 24, from 11 AM – 2 PM on the Abbotsford campus. You can learn more about the event here.
Share This