UFVAA welcomes new Director, Tony Dhaliwal
Tony Dhaliwal (BA'12) was welcomed onto the UFV Alumni Association board on the evening of April 13, 2022 – the first in-person board meeting in over two years. The UFV Alumni Association is a volunteer board made of alumni dedicated to giving back to their community and they are thrilled to be welcoming Tony.
Tony is a Program Manager at Foresight, a cleantech ecosystem accelerator located in the Fraser Valley. Passionate about what he does, Tony is a natural leader who cares about his community and what the future looks like.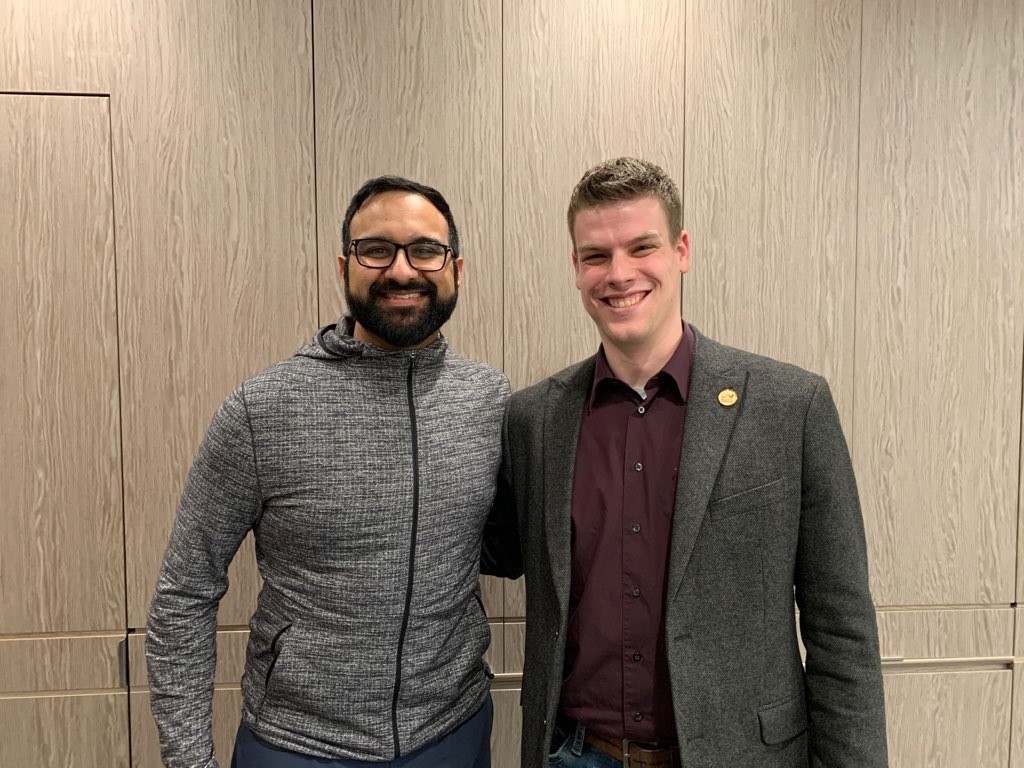 And now that he has joined the board, he has another avenue for making an impact, "the ability to give back and shape the next generation of UFV alumni is exciting," says Tony. As a mentor himself, Tony is committed to making change. "I've gained a lot of experience since my time as a student at UFV and I understand the perspective and struggles students face before and after graduation." This is part of the driving force which helped Tony make the decision to join the board.
The UFV Alumni Association is committed to empowering alumni—and that looks different for everyone. The board is constantly working to support fellow alumni, future alumni, and represent its diverse community.
The current slate of Directors spoke with enthusiasm as Tony was voted onto the board. He will serve a two-year term with the ability to extend up to six.
Tony notes, "a strong community fostering networking and mentorship can go a long way." The UFV Alumni Association's purpose is to foster lifelong relationships and bringing Tony on board will strengthen this pursuit.
Welcome, Tony.
To connect with Tony and the rest of the board, join the UFV Alumni Association on May 25 at their Annual General Meeting held at U-House, Abbotsford campus.
Share This