Paving the Future of UFV
Order a Commemorative Paver and Leave your Mark at UFV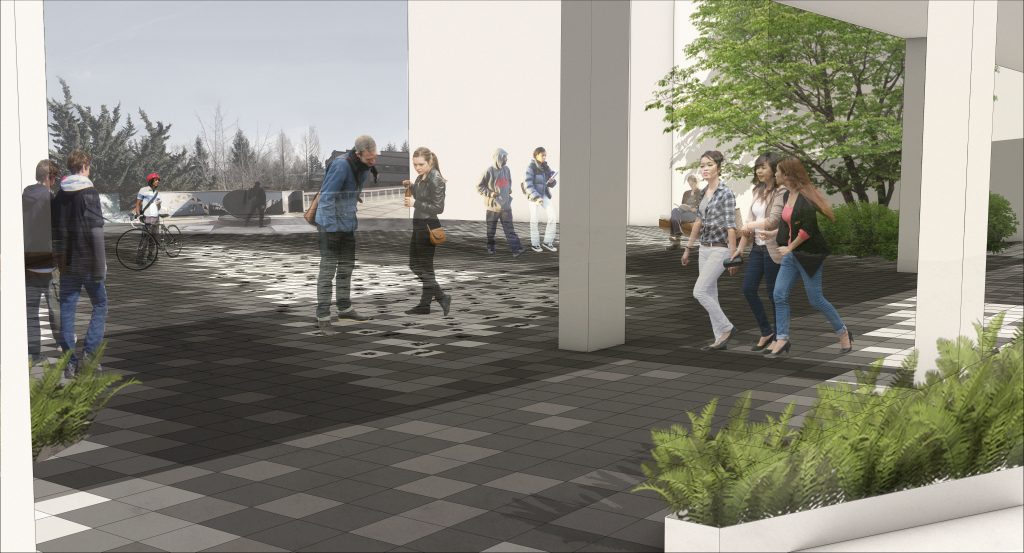 Order a Commemorative Paver and Leave your Mark at UFV.
The University of the Fraser Valley is a special place. It is a place that engages learners, transforms lives, and builds community. As an alumni, your life reflects the knowledge you attained here, the skills and values you discovered here, and the lifelong friends you found here. UFV is in your everyday experience – in the class you teach, the business you run, the diagnosis you make, or whichever career UFV prepared you for.
We are thrilled to let you know that UFV is creating a welcoming and accessible entrance to the Abbotsford Campus, between buildings A and B, with beautiful landscaping, bench seating and a new plaza featuring custom-engraved paving stones. The main entrance to UFV is an important threshold for anyone who comes to campus, whether to register for or attend classes, visit the Alumni Association office, or conduct university business.
UFV Alumni have a special opportunity purchase a 12" x 12" commemorative paver, enabling you to literally "leave your mark" at UFV. You can design your paver with a personalized message in honor of a loved one, to mark an important milestone, or to celebrate your UFV credential.
The possibilities are limitless!  But please act soon – orders will be only accepted until December 31, 2020. Your contribution will support the UFV Alumni Association's scholarship and bursary program.
Please consider this very personal opportunity to pave the future for UFV, a place that we hope has been transformative in your life.
Order your commemorative paver
Share This